I have constructed this unique piece of art using spruce pallet wood. I have made sure before working on this project that the pallet wood I am using is free of chemical and is safe for the use. I have planed, sanded and routed it. The letters of word love are being grooved to give it depth. Being precise, the materials that I have used to complete it include spruce pallet wood and paint. In order to increase strength and durability I have sealed the entire piece in high traffic polyurethane. The dimensions are length is 13.5 inches, and height is 5.5 inches.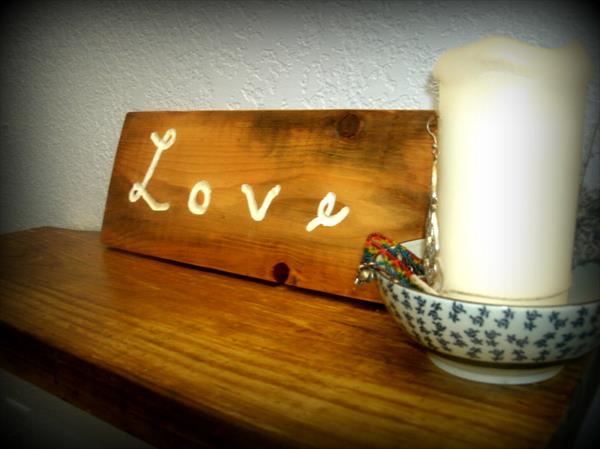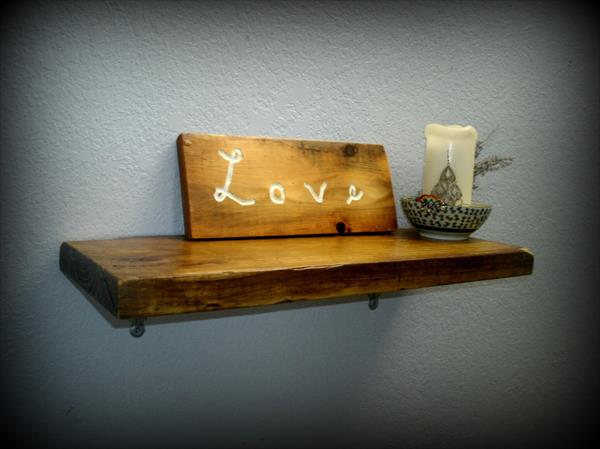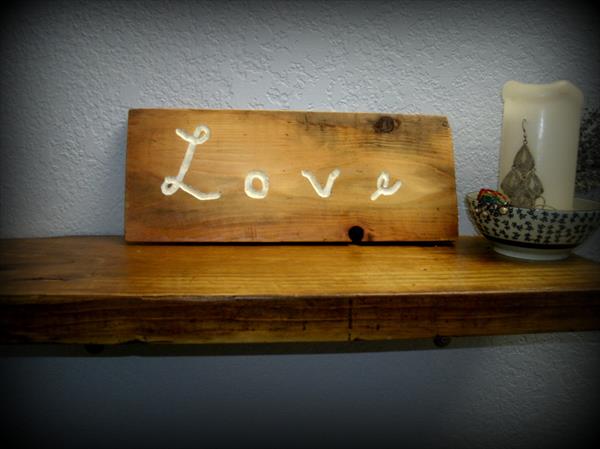 Submitted by Martin!
Originally posted 2014-01-15 19:04:29.