Find creativity at home from discarded things with this magnetizing motivation of DIY pallet shelves. This pair of shelves can dignify any bedroom or living room wall display significantly. Ideas are always there, you just need to be serious about everything you are going to throw in dust bin. Some Saw tooth hooks and glue are responsible for likeable hanging of it on wall area.
Each shelf in 5"X21" in area and about 4" inches in depth. We have coated the both shelves with walnut stain for distressed and antique wooden appearance. It will definite work great for murals, wall knickknacks and flowers attractive room environment. The makeover at home needs much less time for gaining of likeable and pleasing ambiance of any room.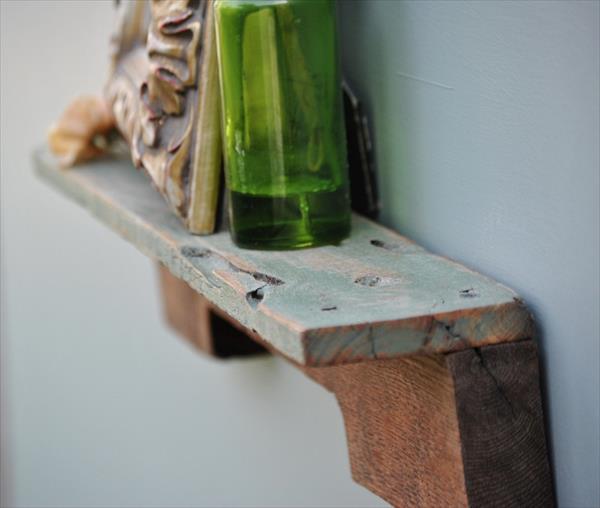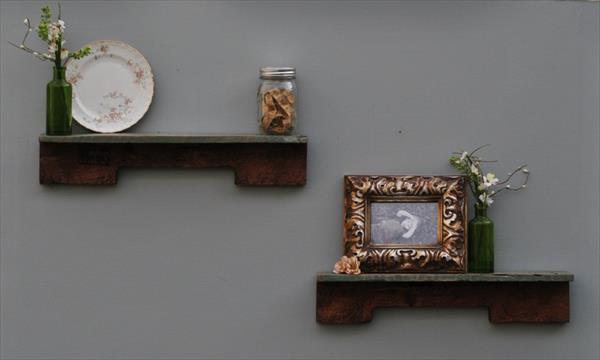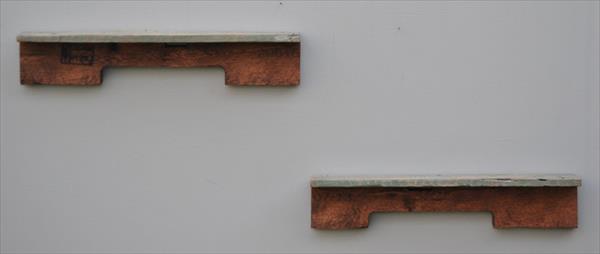 Originally posted 2014-04-12 17:15:27.