Again we are with a creative achievement done by using removed pallet slats, this lasting longer construction of DIY pallet coffee table has been done thought a clever intermingling of those rustic wooden pallet slats! The design is inspired of a U-shape and has two wooden slabs like robust legs! Whole of the structure has been sanded but the rustic marks, wooden dings and knots are still there to keep the rustic character of the wood!
It is as friendly to indoor environments as to outdoor and can even be added to your living room as a rustic wooden centerpiece table and can just be put in front of sofa for guest entertainment affairs! Table has been finished with a grey wash and looks pretty antique and vintage inspired in this appeal! Use paint for a modern chic look and do add a flower vase to the center of tabletop to let it also compliment the decors of targeted space!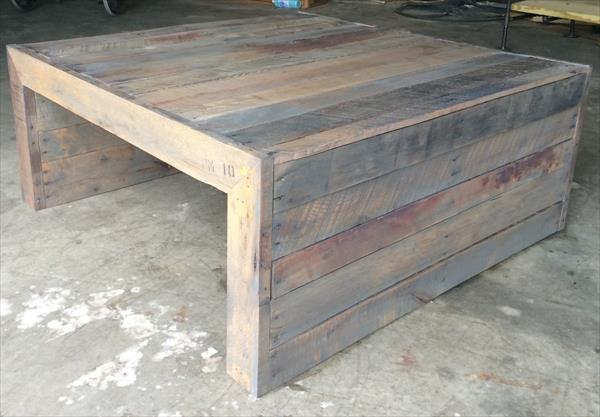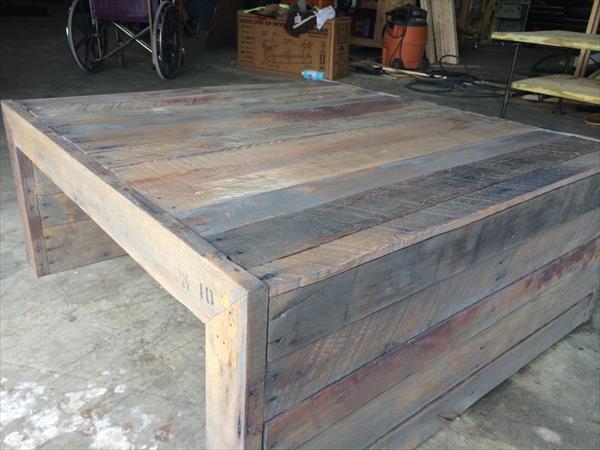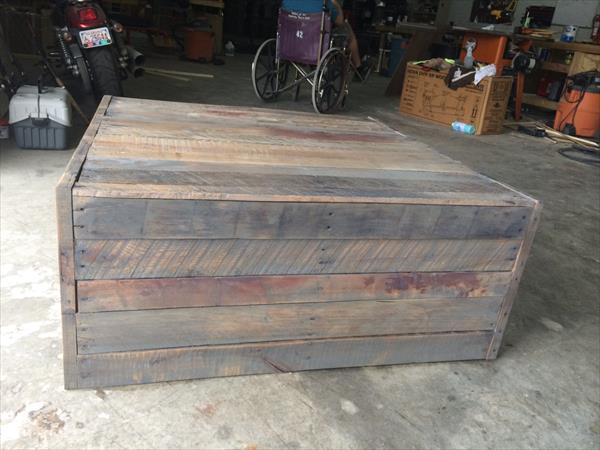 Originally posted 2015-10-24 11:48:02.