Pallet wood can be changed into various subtle designs and demonstrations of furniture in tons of creative ways as it is much easy to handle while doing any of DIY pallet projects at home. This time we have used the metal scrap of home to make the pallets featured with more sturdiness and charming metal touch. This incredible combination of wood and iron pipe came up with this DIY black pallet side table that can be used for accent and decorative purposes of home along with its utilitarian nature.
These rustic pipes have been cut to sizes to make the sturdy legs of the table and a light stand for the top of the table. This DIY pallet bedside table is fully lush with untouchable creativity and has a very rare and unique nature. If you are getting obsessed of this creative table design then get it inside of your home by doing some handy framework with pallet wood.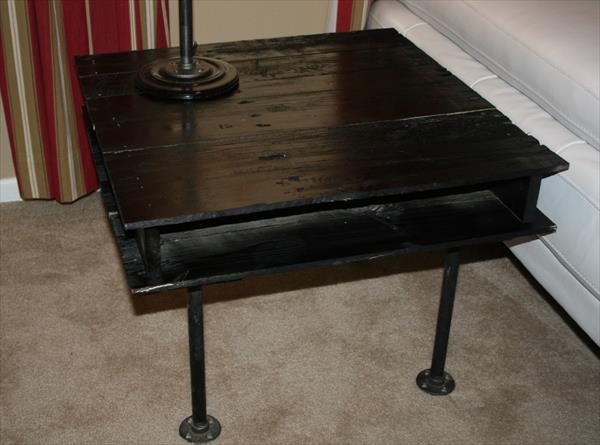 Originally posted 2015-01-23 10:55:04.