Today's age is the age of experiments to get something new and exciting daily. The result of these creative experiments is that we get more useful and functional things than in the past. One living example of this experimentation is this DIY pallet twin bed with opening slide doors and removable headboard. This bed has changed the old definition of beds which were just sleeping comforters, but now beds are for sleep, for décor, and for storage at the same time. This multifunctional bed is created from the pallet wood around the structural frame of the new wood.
The sophisticated removable headboard at the back makes it an elevator of the bedroom beauty. The opening slide doors leave you with a huge space to organize your stuff and other items for a pristine look of your personal bedroom space. The pallet boards have been equipped in the making of all these items including the exterior platform, which have been colored in a varying shade for a bohemian look. You can choose the matching color of the paint if you like to it be blended with your room décor.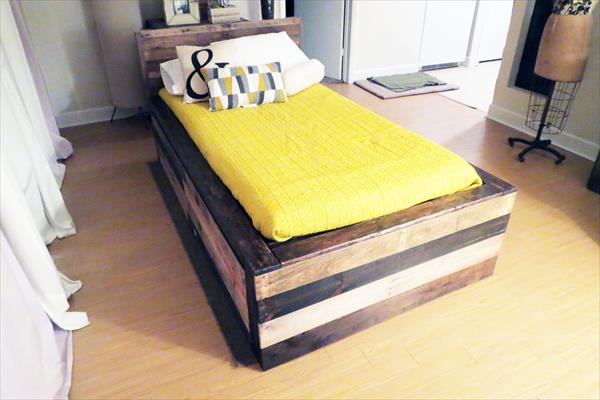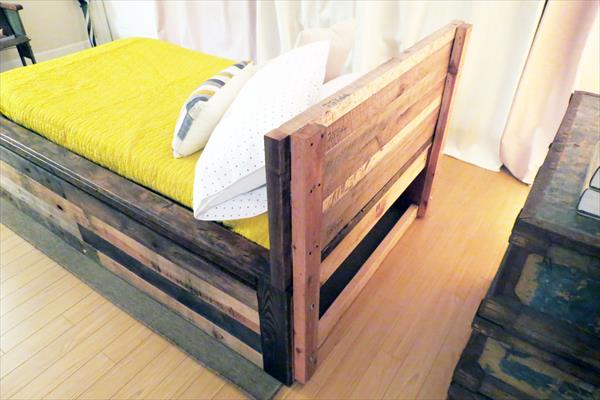 Originally posted 2015-10-30 13:44:41.