Do you want to add pizzazz to your living room? Well, you can do it now with this step-by-step guide on how to DIY create a coffee table with a glass tabletop. This DIY project will cost you less than buying a ready-made coffee table from the market. So, you don't have to spend a fortune on this beautiful addition to your living room. Decorate your living rooms by creating your own coffee glass tabletop by using a round glass tabletop or tempered glass tabletop.
It will not only change the look of your living room decor but also come in handy. You can decorate your coffee glass tabletop with a bouquet of beautiful and fresh roses in a vase or by adding some antique decoration pieces if you like. But firstly, you need a coffee table that matches the entire theme of your living room and adds beauty to it.
Why is having a glass tabletop beneficial?
Glass tabletops require less-maintenance!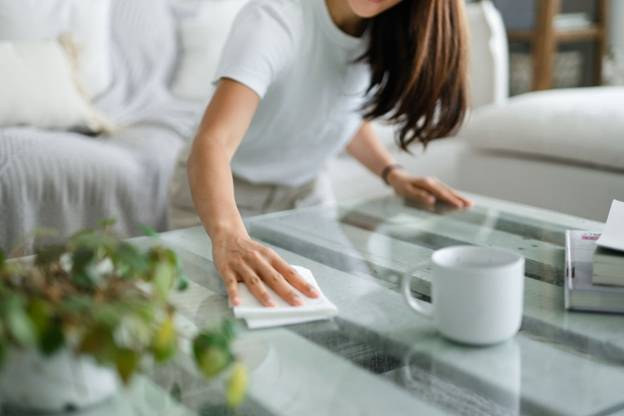 Glass tabletops are mainly preferred because they are easy to clean and maintain. Usually, coffee cups create a lot of mess as coffee stains are so stubborn to remove or wipe off. For such purposes, a glass tabletop or even tempered glass tabletop is an excellent option! This way you can clean the blotches and stains easily with just a single wipe.
Also, you can find multiple glass cleaners of different brands. They are easily available in the market.
Glass creates an illusion of larger space!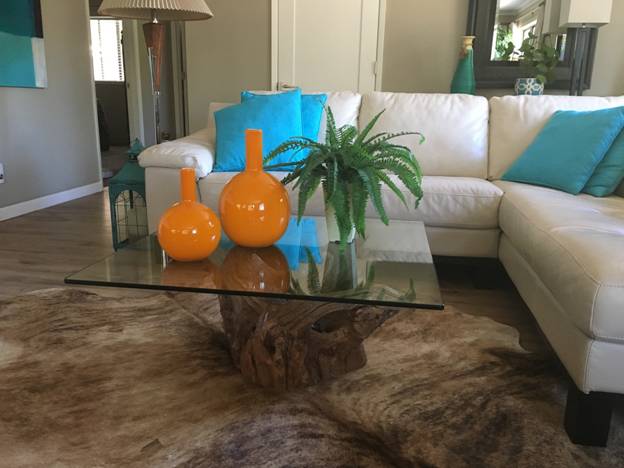 Because of the excellent refractive properties of glass, it creates a perfect illusion of large space. This way, it increases the magnitude of your coffee table and looks better than ever!
High protection and support with tempered glass tabletops!
The glass tabletop also increases support for the lower portion of the coffee table and produces resistance in case anything hits the table.
An array of options to style!
With a glass tabletop, you have plenty of options to design the table, as you like. You can have a circular glass table top, a rectangular glass table top or any other shape, as per your requirement!
They add more light!
The glass reflects the light and gives the coffee table a beautiful look. This ambiance of light looks beautiful even in the dim lights!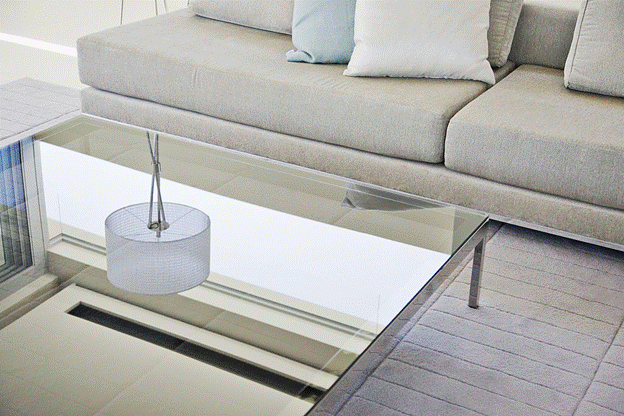 Why are tempered glass table tops preferred?
The tempered glass table tops are mostly preferred for your coffee table glass tops because they are much stronger than any other glass type. Having a property of non-scratched and unbreakable it is considered as the most demanding glass type ever.
7 Simple DIY coffee table ideas!
1 Remodel old wooden coffee table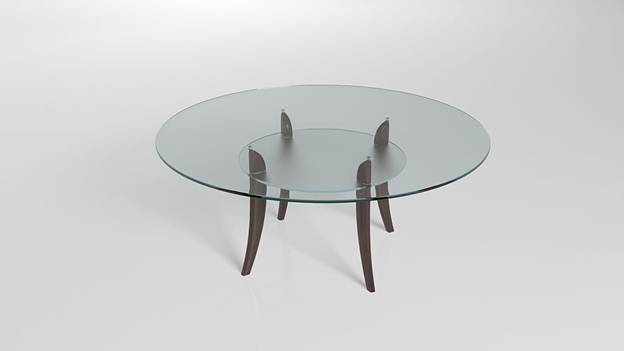 If you already have a coffee table but you don't like it, don't go for the new one, and just remodel it. Replace the wooden table top with a circle glass tabletop and do some alterations, e.g. frame it. Otherwise, buy some elegant décor pieces for it.
2. Decorate coffee table top with newspaper
If you want to have a cozy at the same time stylish coffee tables, then you must try this trick. Take some old newspapers and cut the popular columns. Place these papers randomly on the table and then place a tempered glass tabletop. Fix it and paint the entire coffee table, if you want. This random idea will attract your guests and of course, it shows your creativity.
3. Create a stony path inside your coffee table
Want to add a natural look to your coffee tables? Take an old coffee table or whatever you have decided to decorate. It should have some space in it to place small pebbles or stones and fake grass. Cover it with a tempered glass tabletop and enjoy your coffee with your DIY stony path!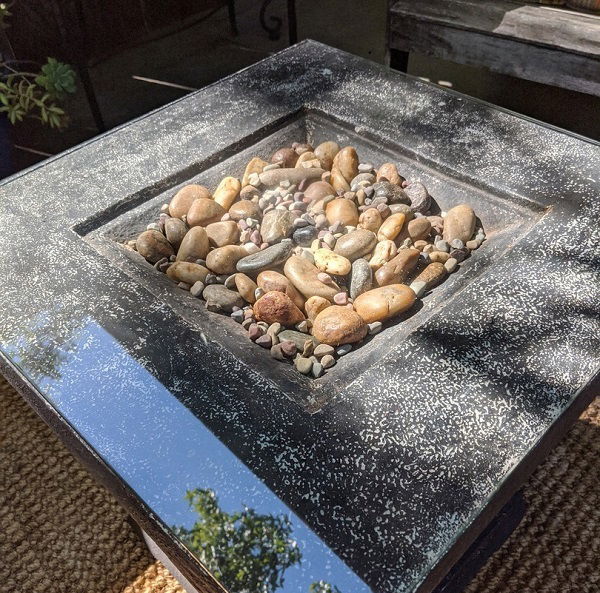 4. A coffee table that aquarium in it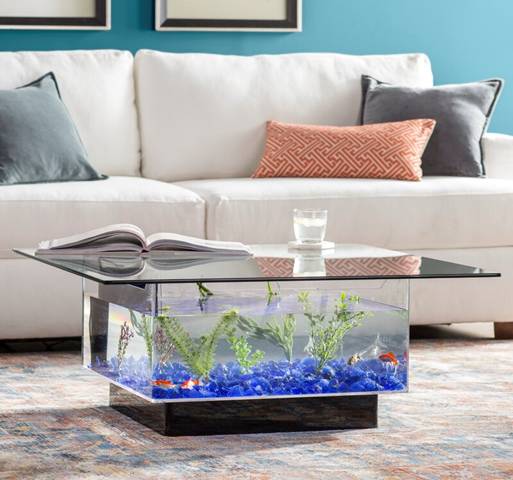 Do you have an aquarium? If not then you can create a one with fake fishes or either real ones. Just leave a little spot or area if you have real fish, otherwise, place a tempered glass table top on the aquarium and make sure it is attached properly. It's all set to use it as a coffee table. Trust me that looks fabulous.
5. Add old coins for an expensive touch
Do you have a stock of old coins? You can use and even preserve them with this trick. Place those coins on your coffee table under the tempered glass tabletop and make sure it is properly fixed. It looks nice and preserves your memories.
6.
You can DIY build a beautiful coffee table with recently cut tree stumps. Just take some suitable piece of a tree stump and get it into proper shape, prefer to keep its original shape. Buy an irregular-shaped tempered glass for the tabletop and place it on the tree stump. You can add lights inside the tree stump if you want.
7. A window shaped coffee table
Whenever you are working on a DIY project, you must be clear of the design you need. In order to build a unique coffee table, you can use the abandoned wooden windows to shape your coffee table! Or you can simply create one. It is not difficult at all; you just need to cut the wood in a manner that is shaped like a window with respective panes and panels.
Make sure that the window is an upside, after building the window, you can add a square or rectangular shaped tempered glass tabletop. Now decorate it as you like. It would add beauty and uniqueness to your living room!
Wrapping up!
In this blog, we have discussed 7 different ideas through which you can add beauty and uniqueness to your coffee tables and how glass tops are more beneficial than wooden table tops. The tempered glass tops are stronger than annealed glass tops and provide much protection and support for your coffee tables, that's why we recommend going for tempered glass tabletops for your long-lasting DIY coffee tables.