Get your storage issues solved here by using this no-cost pallet red stained kitchen cabinet or dining room hutch, really a big example of pallet furniture customization! There are 2 storage sections or sub-cabinets just below the row of 4 storage drawers! Each sub-cabinet has been secured with 2 mesh doors for an elegant metal touch and can be opened to reveal a great storage space with different shelving levels!
This DIY wood pallet cabinet has a simple one design but your can with lots of more options, features and configurations to let it more storage-friendly and suitable to your space! Such bigger storage units play a vital role to avoid your home to look like a mess as they are really awesome to store a big amount of clutter! For a nice finish, wood protection and water and weather proofing nature, you can simply finish it with a few of stain coats which would also be a great choice to get your favorite one wood tone!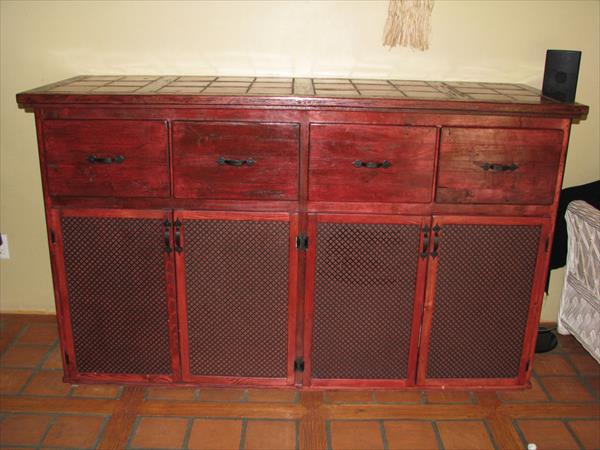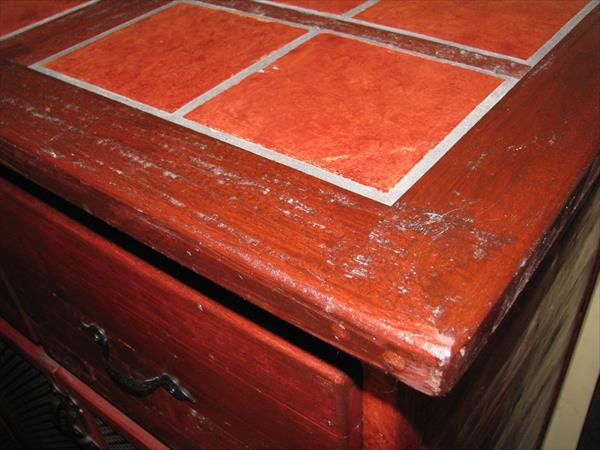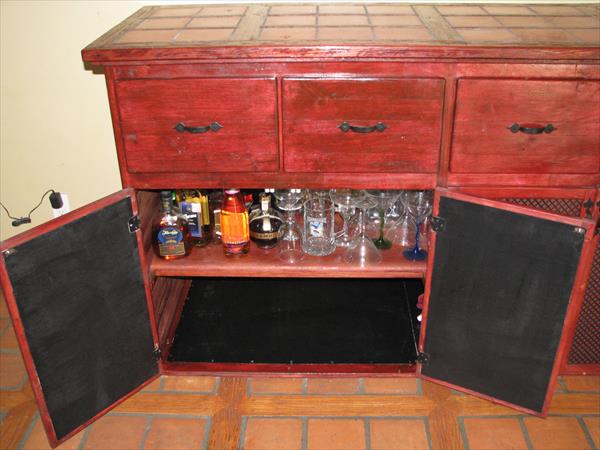 Originally posted 2015-06-26 06:00:20.