We happen to find some damaged pallets in home surroundings. After inspecting the all sides we found some healthy and workable pallet planks to reuse. We made this DIY pallet box out of them which has been supported with rope handles for ease of pull and to drag it. You can use this box for shoes storage and it will also work great as a trash bin in your kitchen. We just fixed up the pallets in a box like shape which gave us a big deal of possibilities to use it in home.
We have held all the parts and sides together by using the nails at the junctions. The addition of nails really assembled this DIY pallet furniture tight to be lasting and durable in design. Rope pulls add great in its antique appearance and also make its handling much easy. Store you domestic stuff, kid's toys and whatever you want in this wooden box, it will provide great care to all which is inside.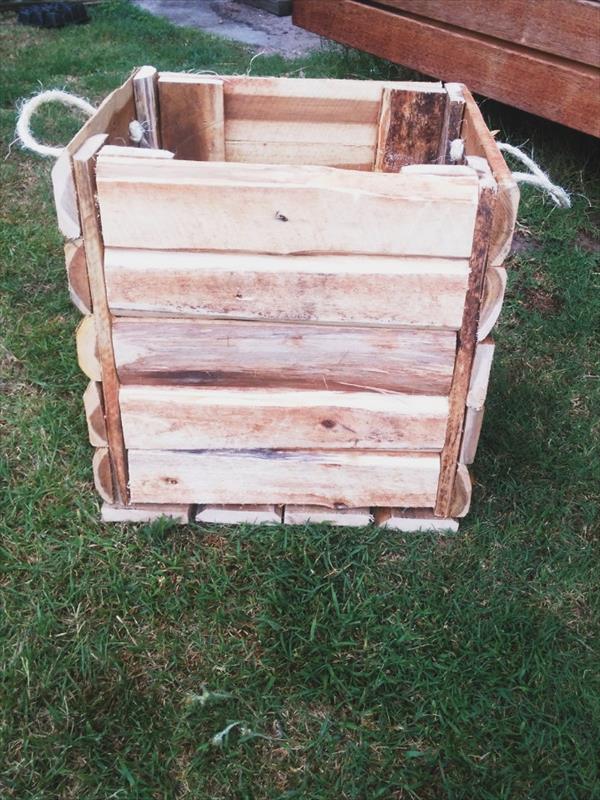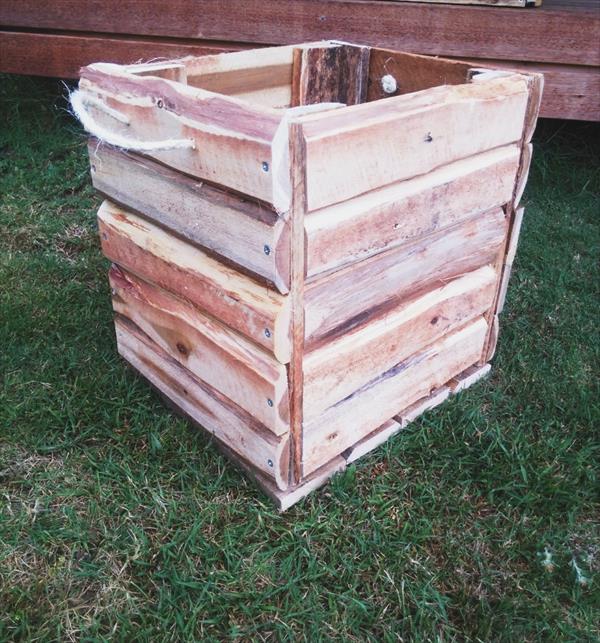 Originally posted 2014-11-11 19:04:59.