A bedroom looks complete and perfect when you add a side lamp and table to your bed frame. These bedroom side tables are mostly known as nightstands and really give a great support to your sleeping bed. Take a look on this handmade DIY pallet reclaimed nightstand which would be just amazing to support your night material, concerns and conveniences. It has a touch-to-open drawer to give you safe place to hide your private tool and personal items inside.
To give it a traditional furniture look we have repurposed a vintage drawer pull from the home scrap. White and brown appearance also gives it a more signified look and its flat top can conveniently hold a piece of night light lamp, an alarm clock piece or a decorative flower pot. Make it stained or varnished for more amusing style of wood if you don't want to go with paint just in case.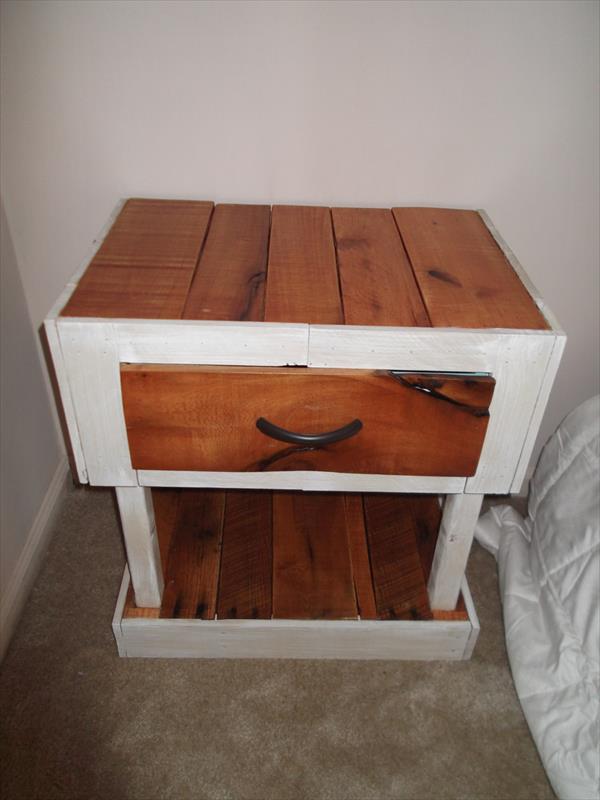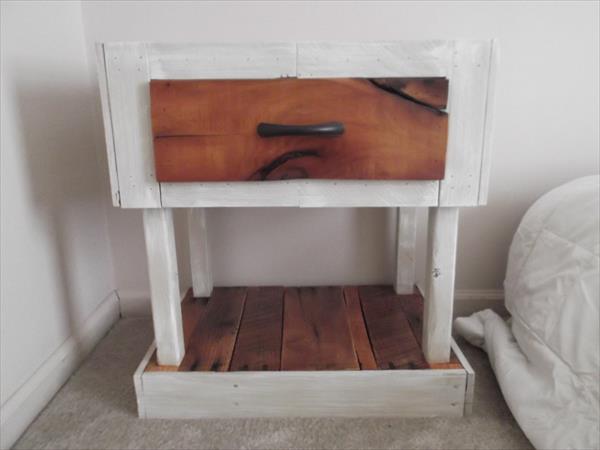 Originally posted 2015-05-26 22:16:42.