Garden is the modern outdoor need for our home to be close and interact with nature. We plant our desired type of plants which our mind picks and we say yes to our mind decision without wasting time. These expensive plants with our attached emotions to them are worth great and we wish to keep them safe. So a path or walkway from home to garden or in between the flower beds and garden planters, should be constructed for safety of your lovely garden. This walkway can be build with terrific use of old planks. For DIY pallet walkway path separate the pallets by disjointing them from shipping boards. Then arrange them at selected area for walkway for your garden. Dig some soil and place pallet planks one after another by giving shape to your DIY pallet walkway path for your garden. You can also put some cement at the junction of pallet to ground for best grip and to avoid slips of planks when we walk on them. This makeover will serve as not merely a path but a glow and beauty to your DIY garden layout.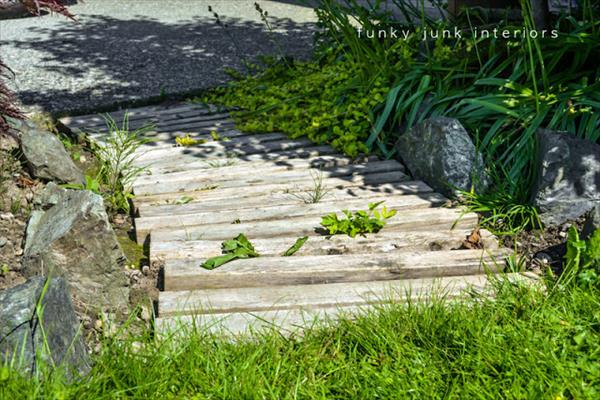 Add grace and give safetey to your garden with marvelous use of pallets in making DIY walkway path for garden.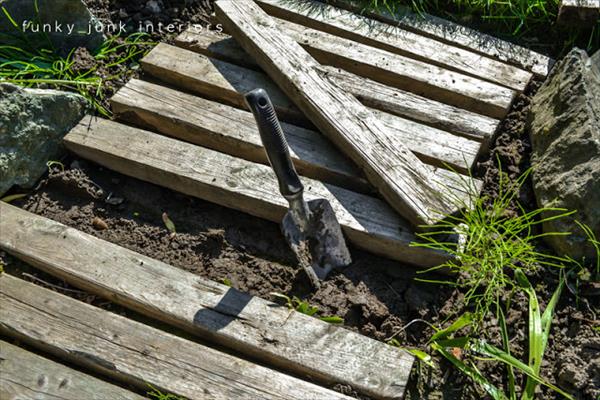 Dig up some soil and place the pallets one after another to have your pallet garden walkway and path.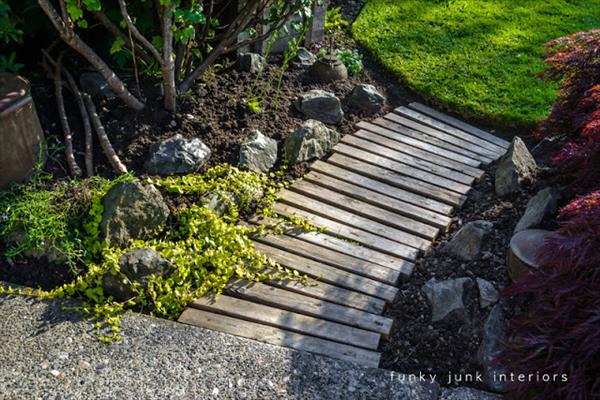 Image source