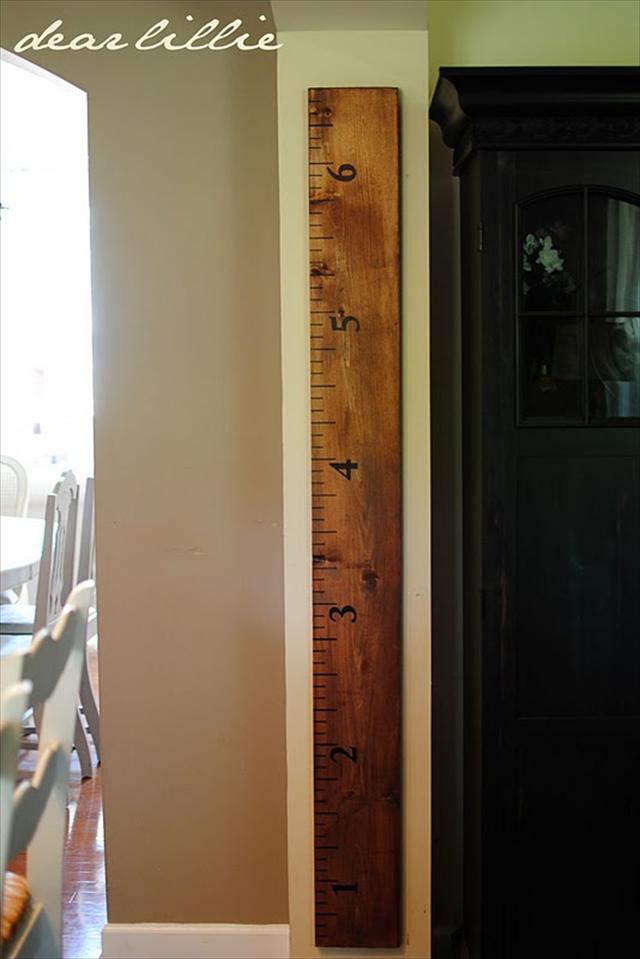 If you have a child at your house, you would probably be concerned as how tall they grow in some days. Some people take it as fun and some parents are really concerned which is why pallet growth chart is a great idea to build and place it in your house anywhere you would want to. Mostly children get excited as they measure their height on the DIY growth chart and want to tall as fast as they can. If you love to be creative then I guess pallet growth chart would not be a bad idea to get started with. It is very simple to make with some basic steps.
Step 1: Get the slab of two pallets which are long enough and a little big in width so that you can write on them.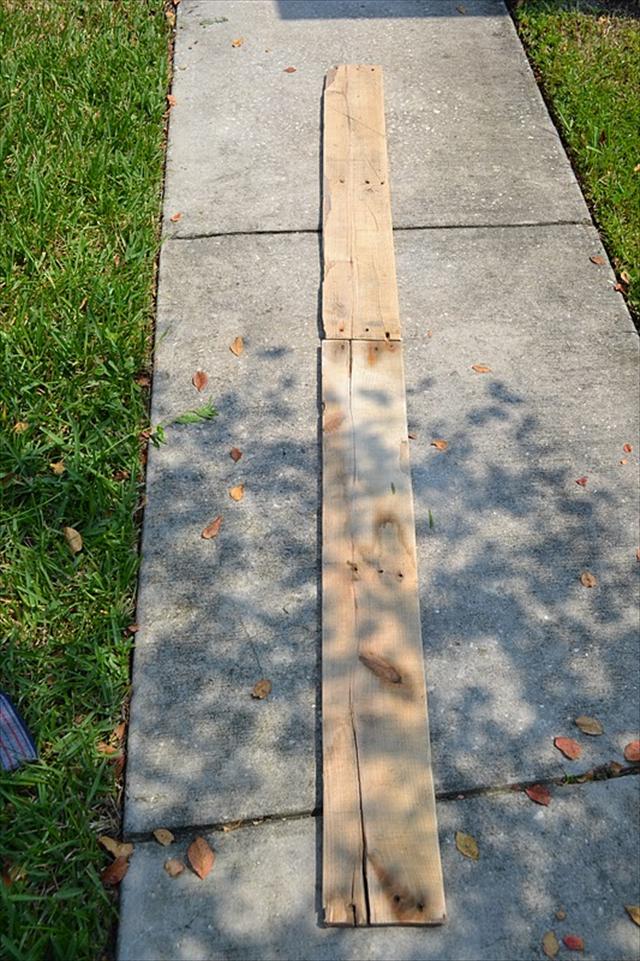 Step 2: Make sure they are clean and free of pest because you would be sticking to it to measure your height.
Step 3: Lay the two slabs of pallet beside each other and sand them off.
Step 4: Take the hammer and between the two pieces of slabs, attach the strap in between so that they both could be attaching together creating a long piece of pallet slab for you.
Step 5: Now you can paint it in any color you want but I guess the wood color would be best which can be light or dark brown.
Step 6: Leave it until it dries off and then take an inch tape to measure every foot and draw the line with the ruler by using the sharpie marker. Sharpie marker is good because it never rubs off so consider using that.
Step 7: Mark it all off by the foot measures and it is ready to be hanged anywhere in your house.
You can hang it near the washroom or behind a door if you do not want it to be right in the middle of your house. It is a great way to measure height at your own house and also fun thing to do to pass your time on weekends. This way you can keep track of child's growth and you would not have to refer to the doctor again and again. It is decorative and very functional to make the pallet growth chart by your own.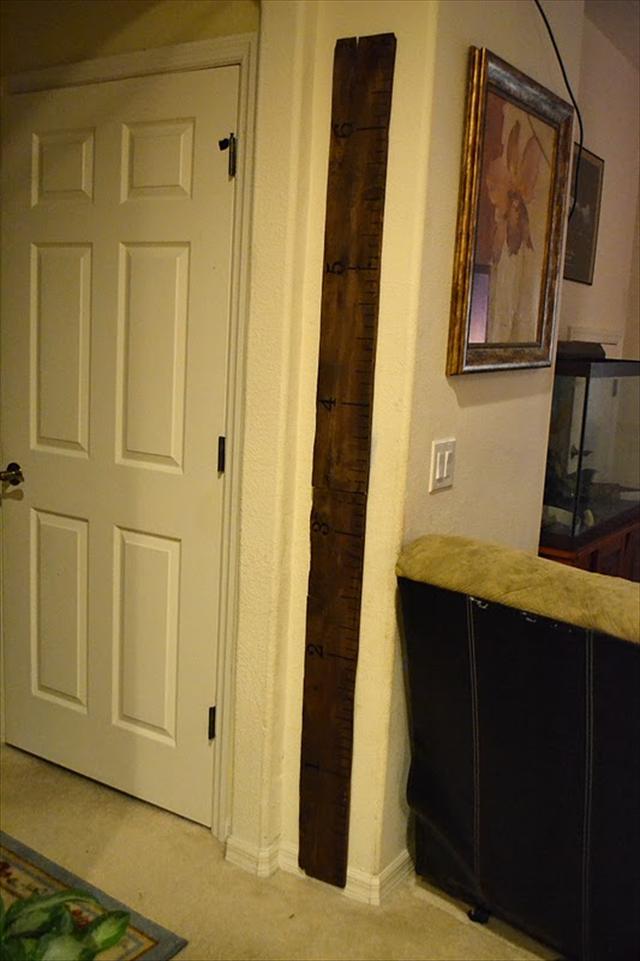 It won't consume much of your time but you will be happy after making it when you see it hanging it on the wall. You can drill the holes in the wall and attach it by the nails so that way you would not have to be afraid of it falling down or someone getting injured by it. i have done it myself without any hassle because I was able to find a lot of guidelines on the pinterest. I had a good time and enjoyed making for my children who are always curious to know their height. I love it when I see the pallet growth chart that I did not have to spend much on it because of the great idea of pallets which give you the opportunity make anything you want for your house. I am glad I found the clean and good pieces of pallets from the warehouse for free.