We have now full grip on all technical issues on a budget and have achieved some extraordinary and royal with pallet. We are talking about nothing else it is our pallet headboard. We have made it in king sized dimensions with solved hanging problems behind the bed. We attached the studs which are also from leftover and discarded pallet wood for hanging purposes. You can try out more tutorials of pallet products like pallet computer table and pallet playhouse etc.
The construction of pallet headboard is as simple as we have made it in previous projects. It differs with others due to its size and hanging style. Very innovative concept to avoid costly hanging systems.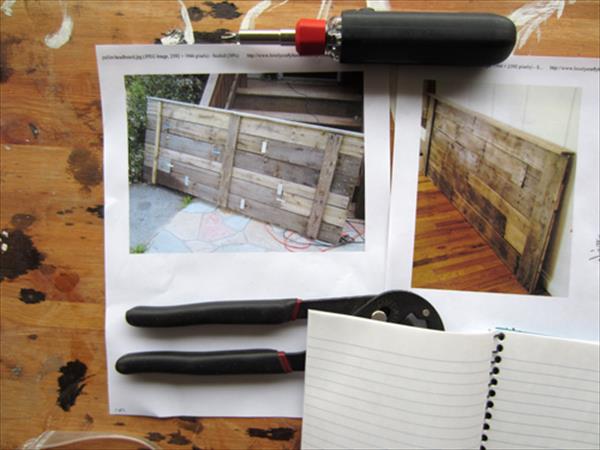 We have separated pallet planks from three of pallet boards. Filling out the outer rim and frame we made a headboard shape with some space left unfilled to serve as legs.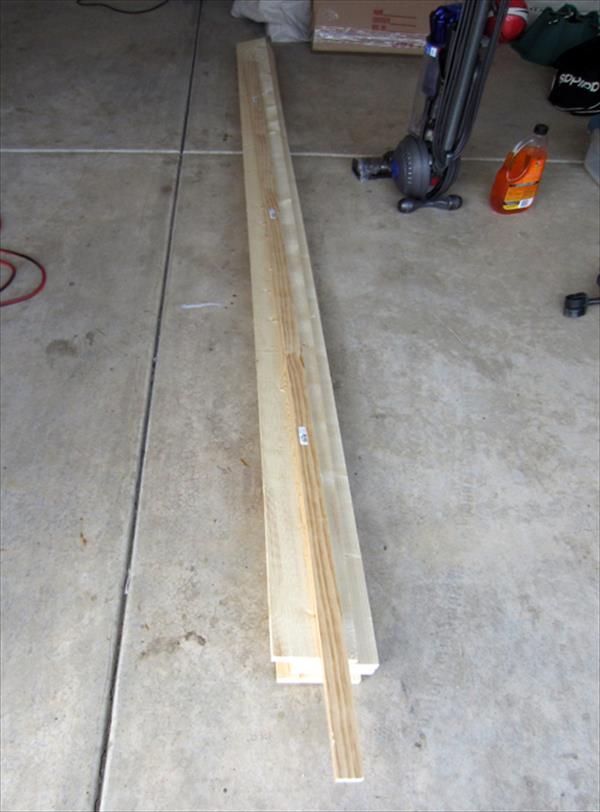 We have used a different technique here to hang it on the wall. We have made a stud with sharp cut at the mid, the lower part of it is mounted on wall with screws through holes and holes have been made through drill.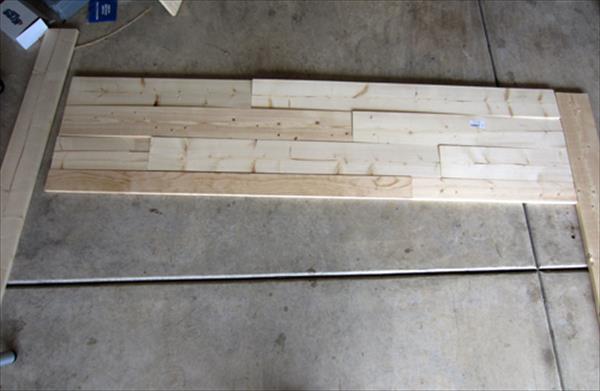 The upper part of stud will go with the pallet headboard and will be fitter to the lower one for perfect hanging.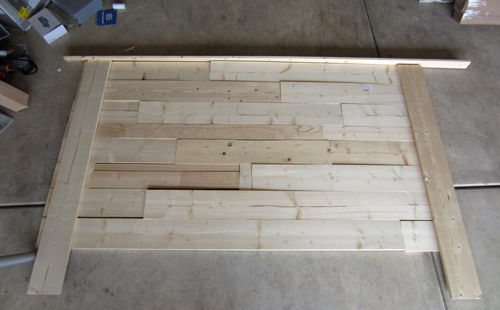 The whole structure can be got white washed or may be dipped into desired color shade that will suit your personality and taste.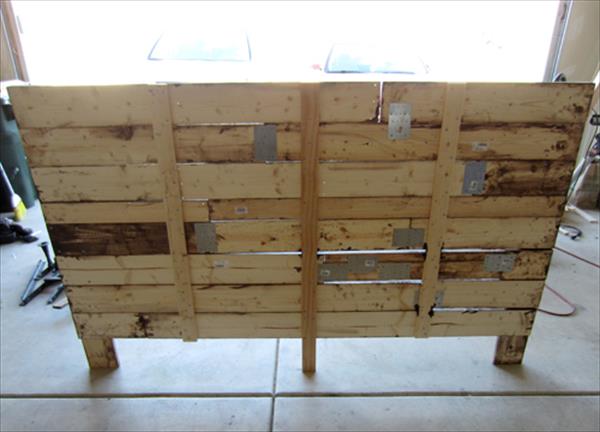 You will be amazed to see marvelous and terrific designs of modern furniture like pallet swing, pallet outdoor bench and many more under great supervision of our crew and team.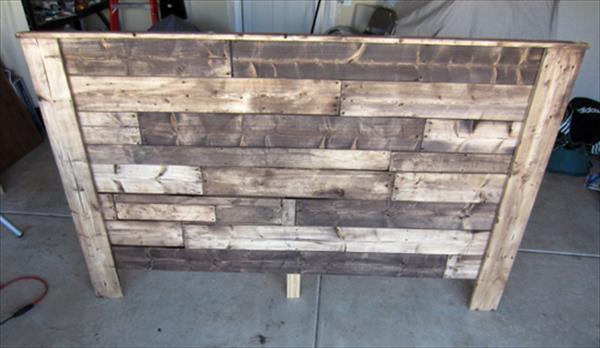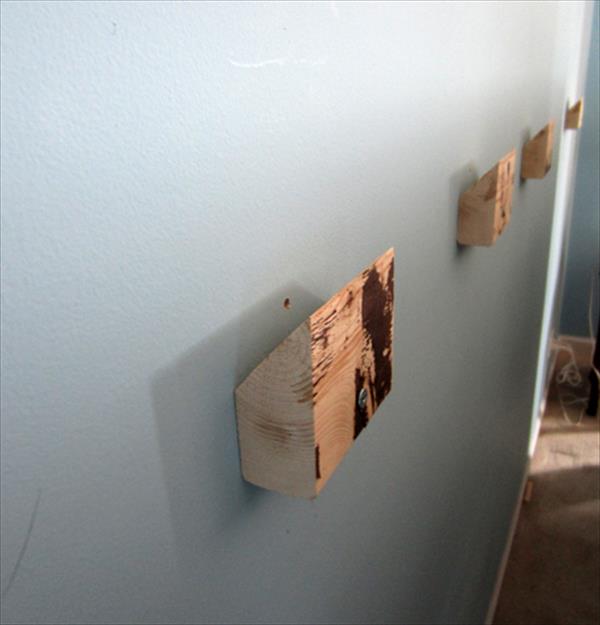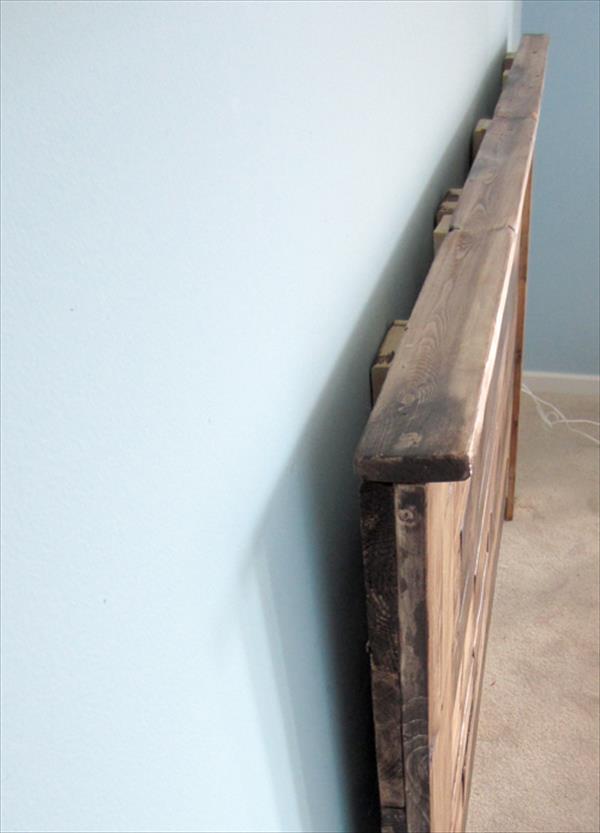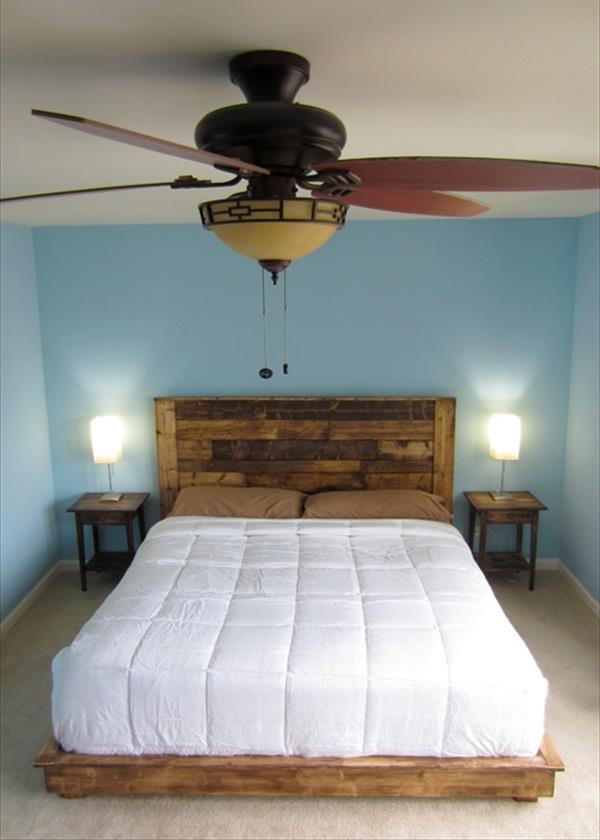 Happy Pallet furniture building and getting inspire.