An awesome pallet art product is wall hangings or wall art. A good deal of decorative objects can be created through pallet art. Inexpensive pallet wall art products enhance the beauty of walls. Creative imagination and effort can convert reclaimed wood in a precious gift. These gifts can be presented at different occasions such as birthdays, weddings and wedding anniversaries. There is wide range of designs in market and have plenty of room for more creative designs as pallet art provides the opportunity o bring your imagination in reality in minimal charges. These handmade pallet wall art can be personalized successfully with the names of relevant persons with special quote regarding occasions. These can be used as sign boards at your stores and clinics for customer assistance.
Each plank of reclaimed wood can be used productively for multiple purposes. It is not so difficult to create them at home. If you have some reclaimed wood and basic tools and skills for working you can create at home in short piece of time. Make the wood pallets smooth and color them according to your choice but I like and prefer the natural color and patterns of wood. Join them in a size that suits your purpose. You can add some drawings or borders to enhance their attraction. Write your selected quote for your loved one in personalized manner. In the last step apply a safety coat of clear varnish to secure your art piece against weathering. At the back fix some hooks to hang on the wall.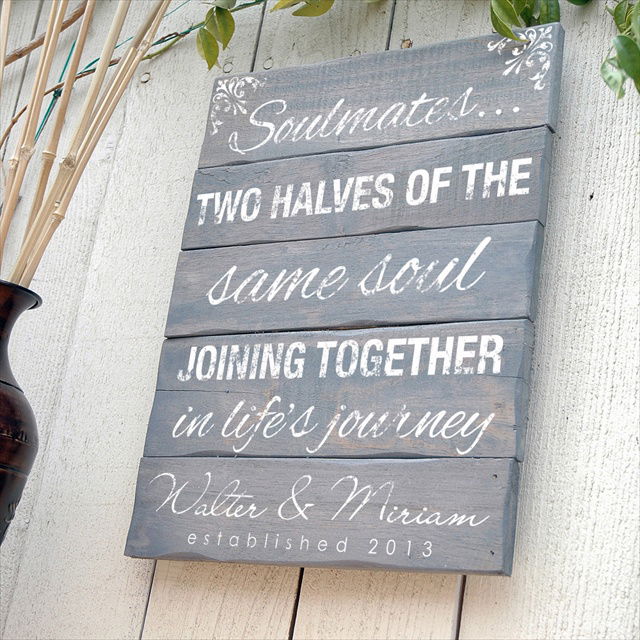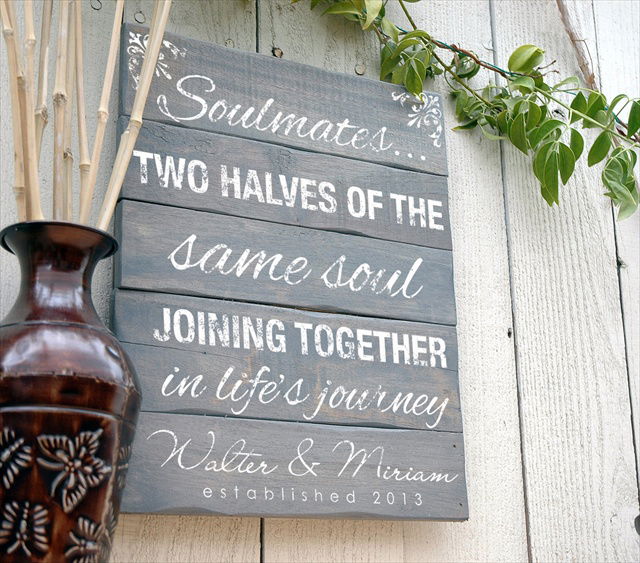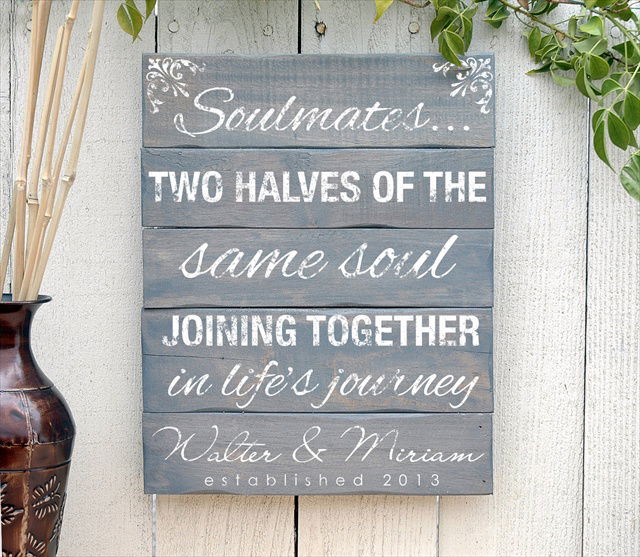 Idea sent by Cesar Torres'!