Pallets living provide you wonderful experience of domestic furniture at the reasonable rates. This project of the recycled pallet woods gives ideas for the making of double sofa, two individual armchairs, magazine racks and table with glass over it to make the surface even. You can make the particular designs of the pallet furniture and start the project.
The pallet sofa can be made and have the space between the pallet woods being used as the arms of sofa. Some times you can place newspapers and magazines there. All this furniture is great for use in the living room and makes the pallet living excellent and delightful. You can also make a study table to place before the study table and enjoy with any book or magazine in the living room. You can apply polish or use paint in decent color on all furniture like sofa, chair, table and other things to make them attractive and elegant.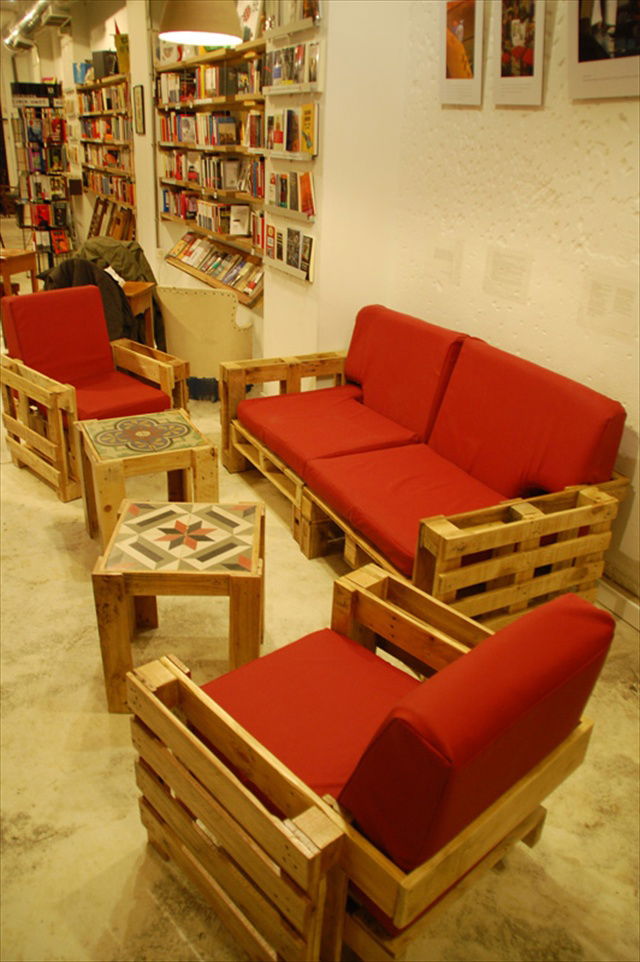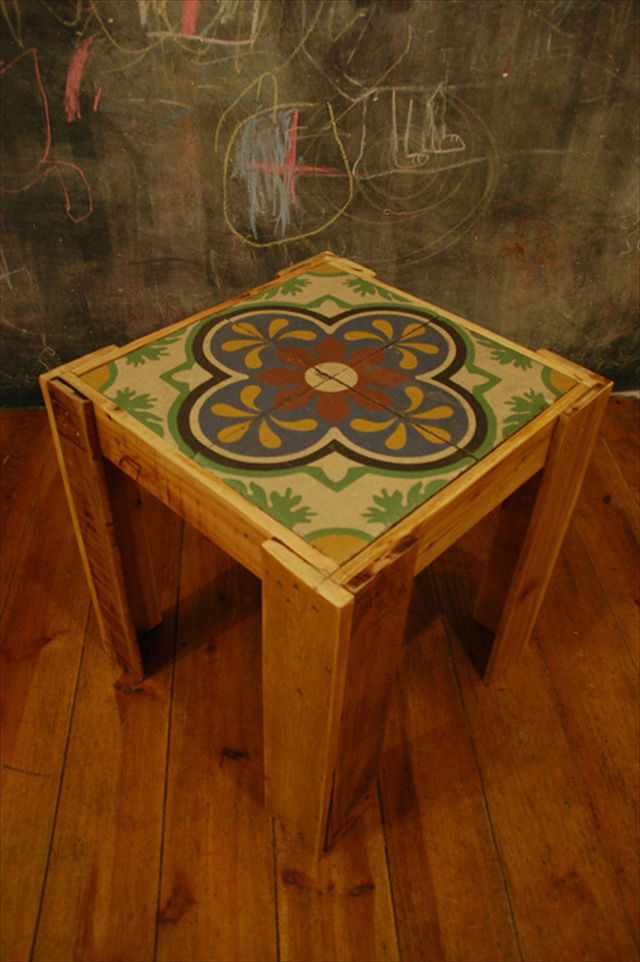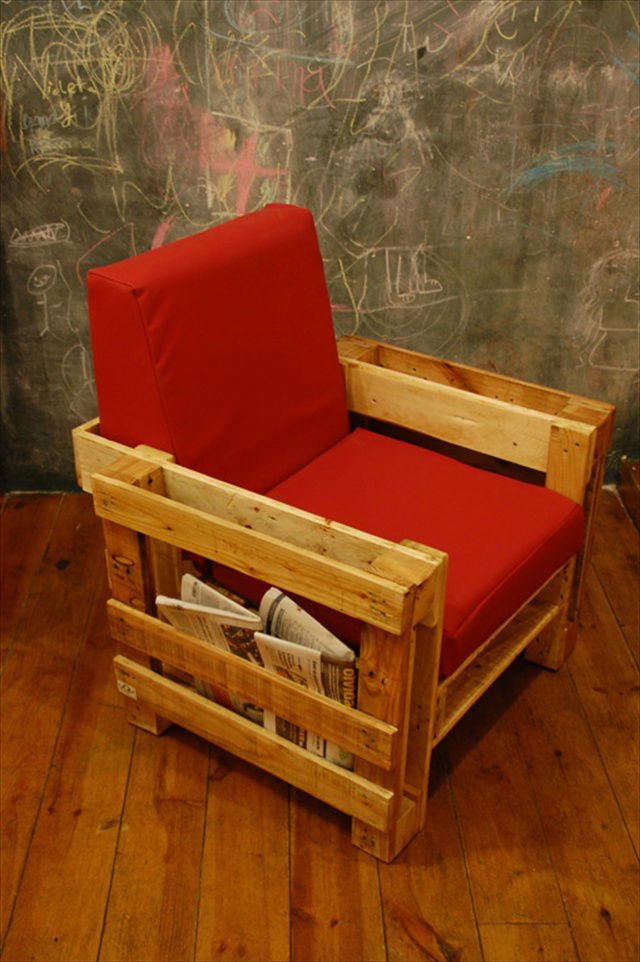 Ideas shared by Sehrish Nida!!