You have heard a lot about DIY pallet wood projects and might have tried many of them at your home. I am share a very unique use of shipping pallets and it is just great to have wood pallet wine rack. The important thing about this project is that it is handmade and simple tools are being used to complete the project. The wine rack that I constructed can hold up to 10 bottles and 10 stemware glasses. The dimensions of the large reclaimed wood pallet wine rack are 46.5 L x 15 H x 5 W. I felt that this is the best plus a unique handmade project to place liquor bottles and glasses.
I used the separate pallet planks to complete my pallet wine rack. I have also attached the pictures so that all of the blog readers get an idea that how the complete project looks like. I have divided the project in two parts and one part is being made to place the bottles while the other part on the bottom is being built to place the wine glasses. I think this sort of rack is the need of every house and you can choose to have pallet wine rack.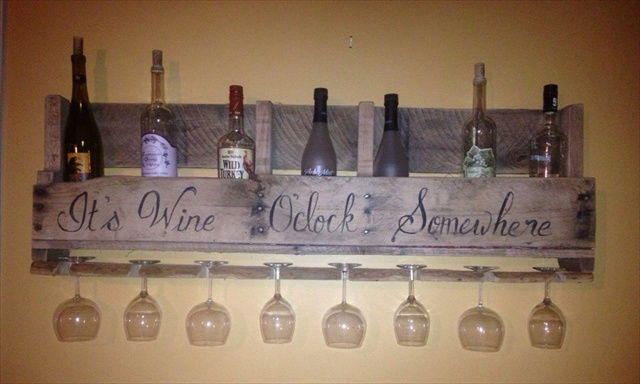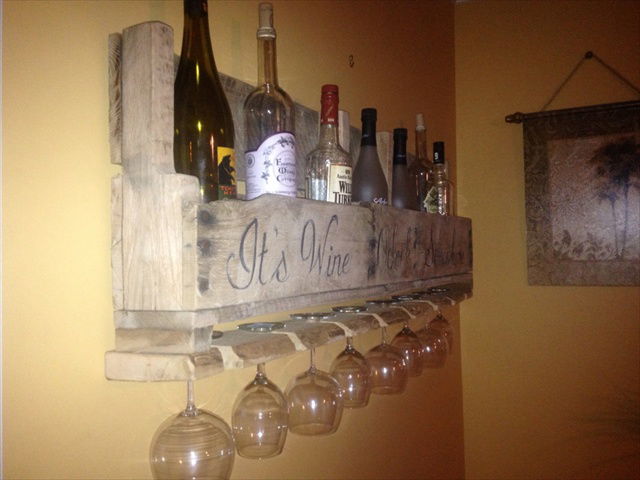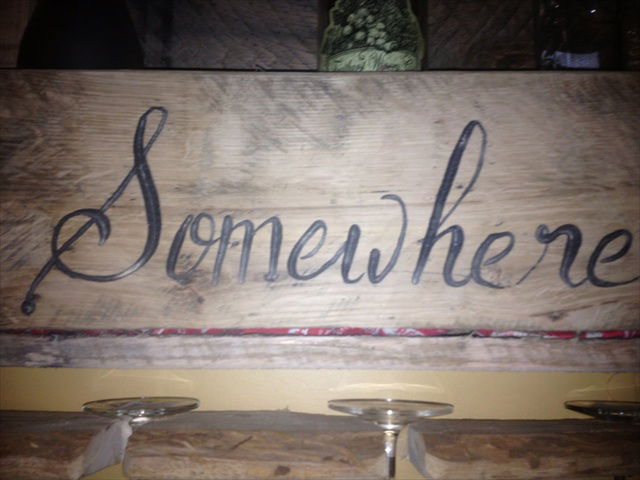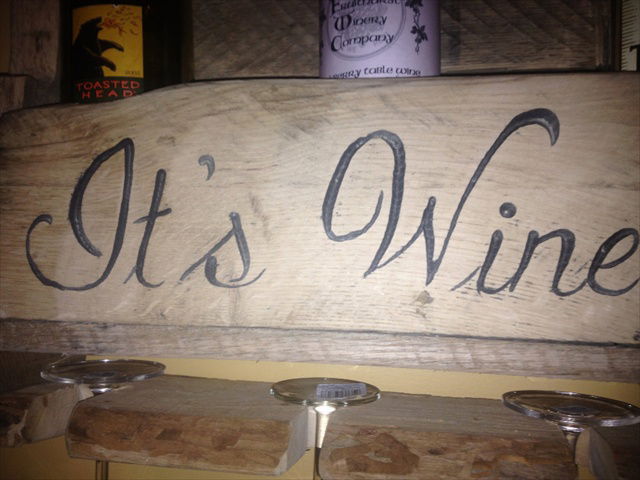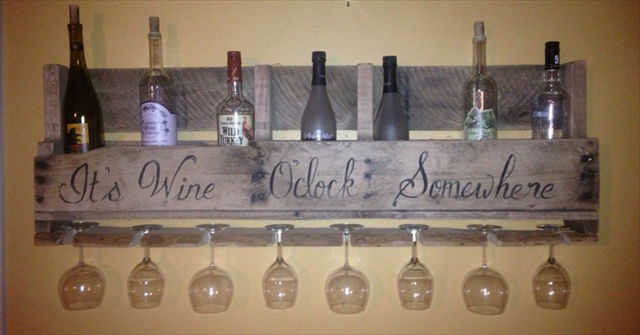 Idea sent by Sehrish Nida!