There are many projects in my mind when I found some old pallets in my home. I started working on the project of making the pallet coffee table for indoor use in my home. It is very economical and useful idea to make this pallet coffee table with the help of some pallet woods. I joined all these pallet woods with nails and screws but I followed a diagram to make the exact and accurate shape of the pallet coffee table.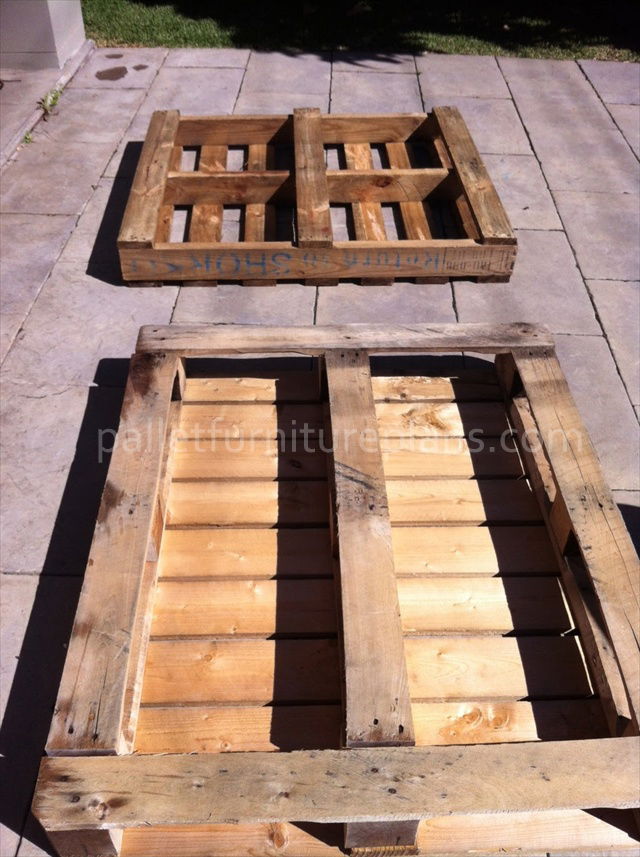 Which were sufficient to meet my requirements? With the addition of four wheels on the four corners of this pallet coffee table, I can move this coffee table quite easily without fearing that the things can be fell down. The big wheels are good for moving the table on the rugs and I also applied two coats of bright color over the coffee table to make it attractive for placing in the drawing and living rooms.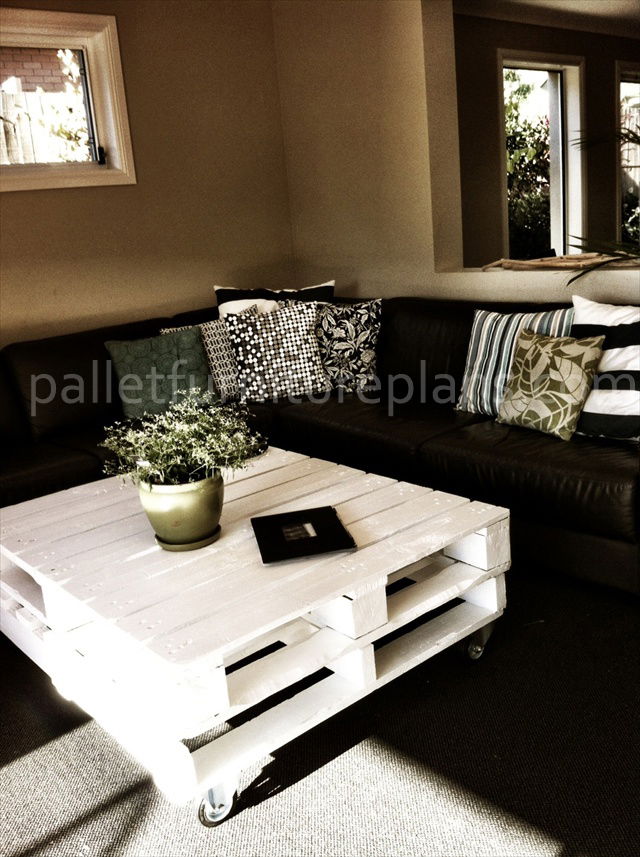 I buy some more wooden pallets to complete my desired project of pallet coffee table. I joined all the pallet woods with leaving any space between them and there is no need to place the piece of glass over the pallet. The width of the coffee table is so much that you can place flower vase in middle and sufficient space is left to rest the coffee pots or books there.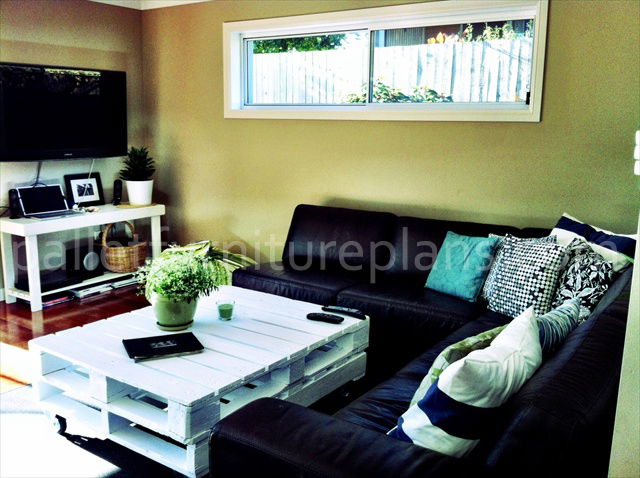 I bought old pallets to create some space over the upper surface of the pallet coffee table to place magazines and newspapers there. The pallet gives tremendous look with the light and decent color and can match with the indoor decoration of your home. To make it strong and durable, I added pallet woods just above the wheels, which also supports the wheels and the upper portion of the coffee table and can move swiftly.