Pallets are best to make furniture and other creative things for your house. The pallet furniture that is being made from the recycled pallet wood is getting very popular across. The reason being so popular globally is that more people are getting interested in pallet work and they tend to have some extra work at their homes during their free times. If you don't feel like spending much money on your furniture than best is to have DIY pallet furniture. There are lot of types of pallet furniture that is being created out of pallet planks and pallet boards.
The DIY pallets projects can be easily done and you don't have to spend much energy in completing the project. I am also sharing my pallet bench project with you and it was all completed using the pallet planks. The most important thing that should be kept in mind while doing work with pallets is the cleaning of pallets. They must be pest free and you can do sanding process to remove the rough surfaces and stains.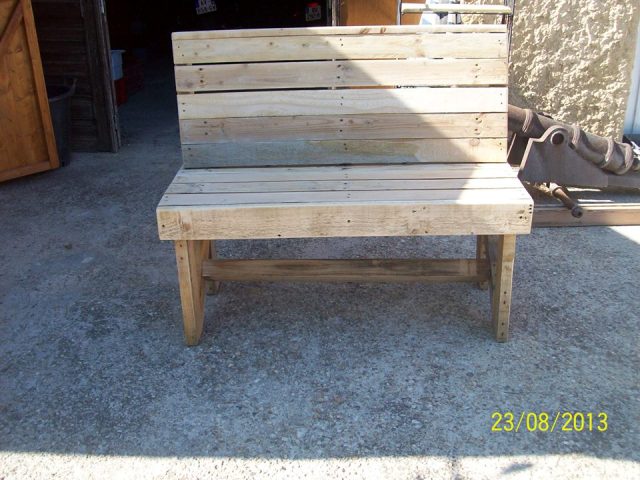 The pallet bench is simple in design and easy to construct as well. I made all the parts of the bench using planks even the legs of the bench. You can join these planks using the wood glue; also the basic frames for the basic support are being made using the pallets.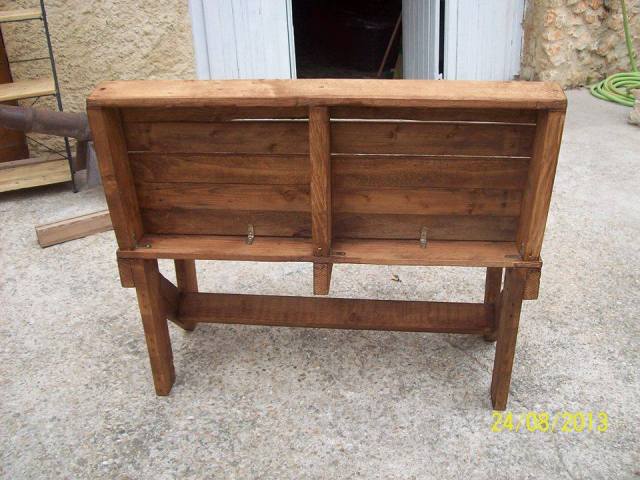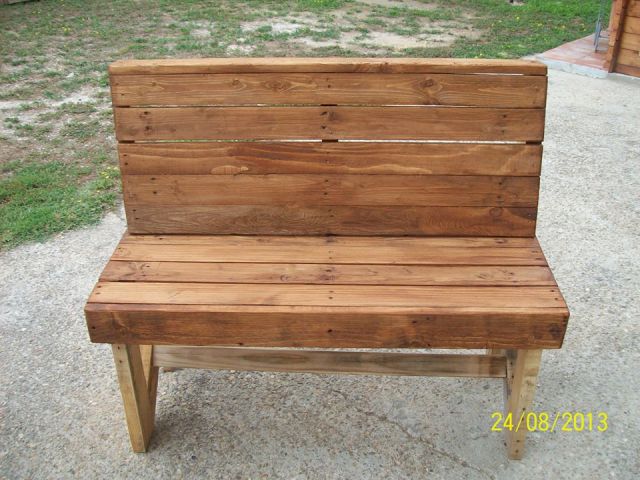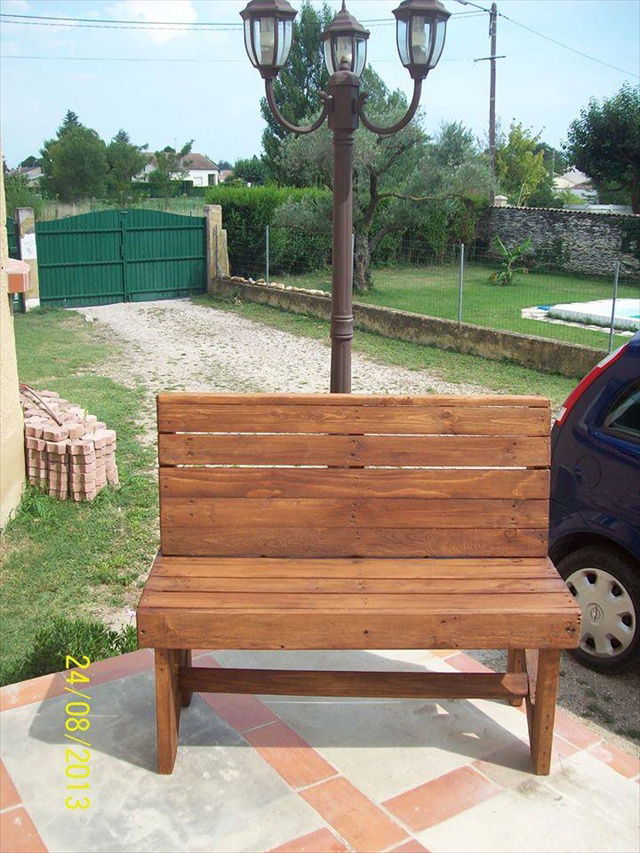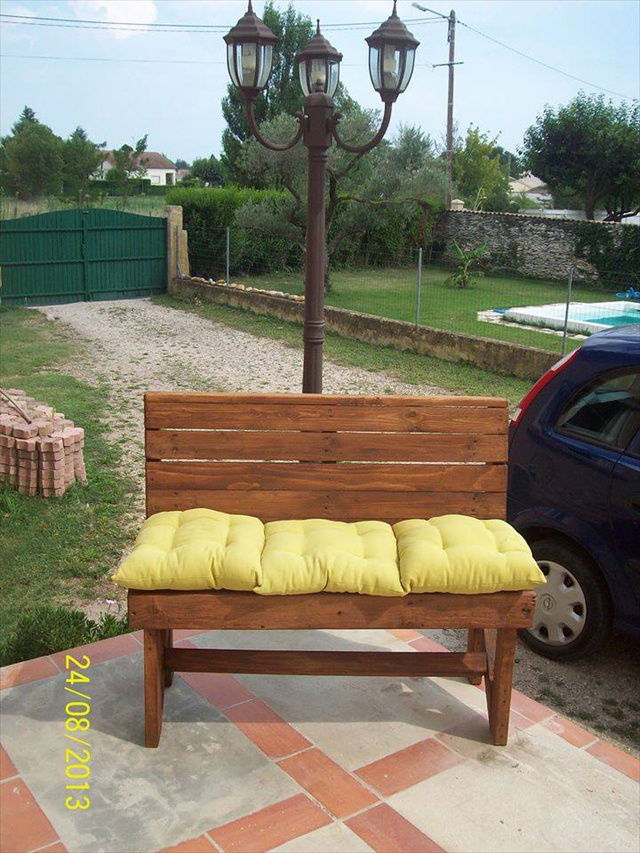 You can put the DIY pallet bench outside in your beautiful lawn and enjoy the sitting outside. You can also find various ideas for pallet benches on internet.