We see pallet wood achievement and inspirations everywhere in modern furniture trend and fashion. Pallet wood is serving widely in different aspects of daily home routine furniture like pallet sofa, pallet chair, pallet nights stands and many more. Now we are here again with DIY pallet headboard tutorial to find new terms of bed in uniqueness and inventiveness. We follow up many skills and techniques used in making household furniture out of pallet wood then we share it with you to save you from dark aspects relating to wood. We are here for you to serve you ideas which are beneficial in time saving and take less effort. Just as our given pallet headboard makeover.
First measure the center of wall for exact position for precision and accuracy of layout.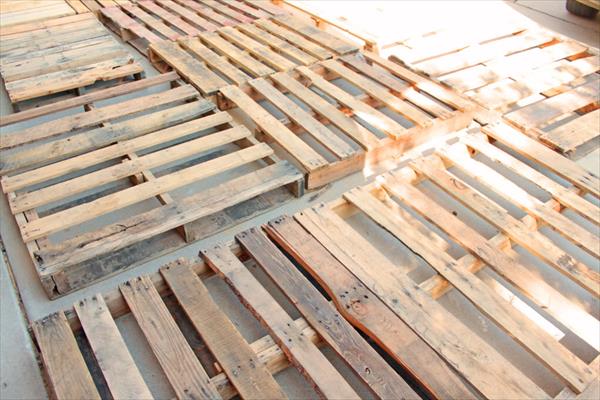 Then choose the selected pallet planks and sand them completely. While sanding take a deep look on the hidden cavities and knots embedded in the wood surface.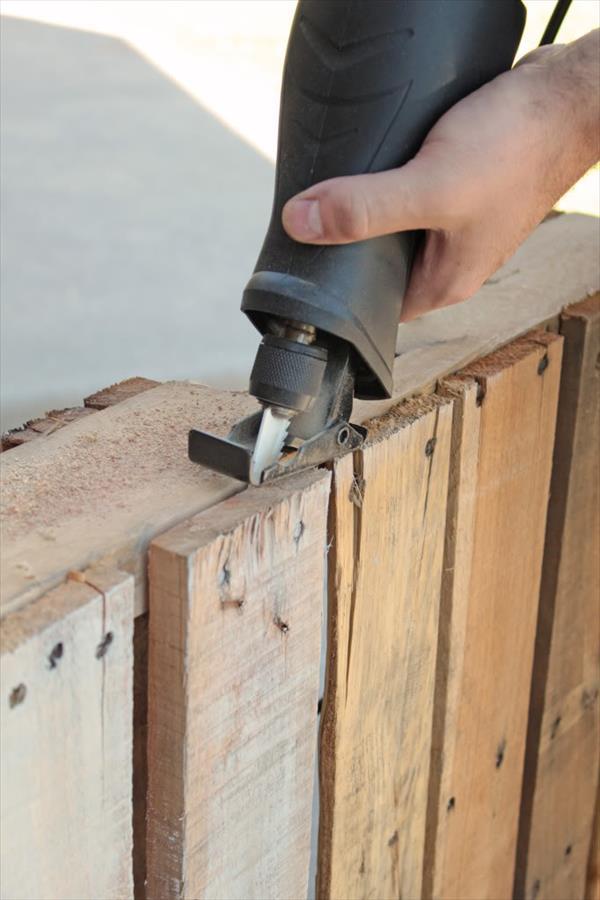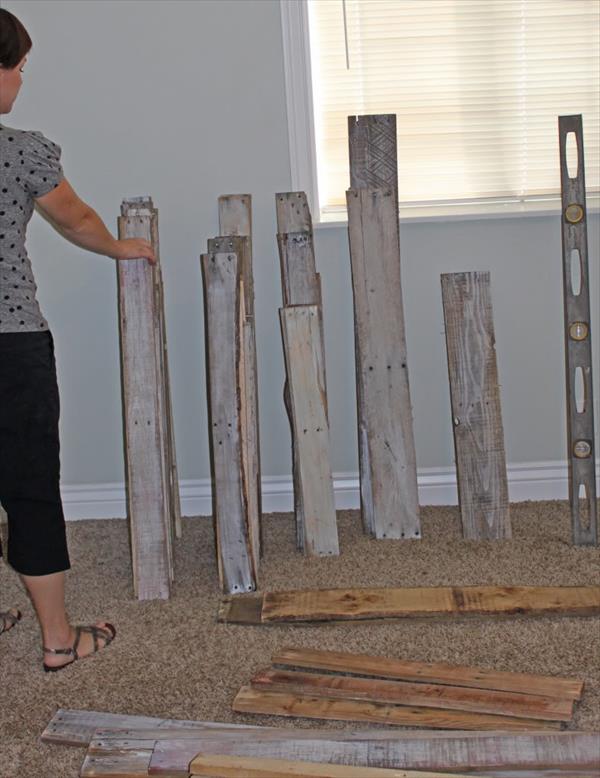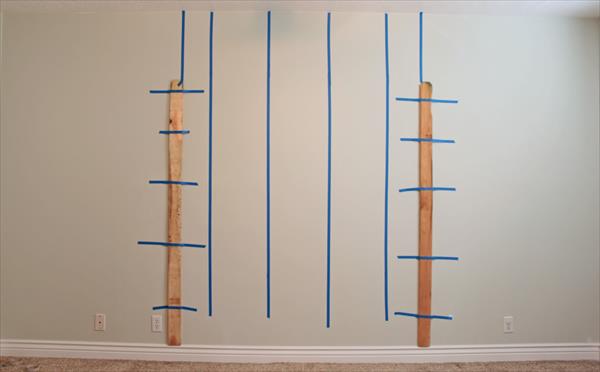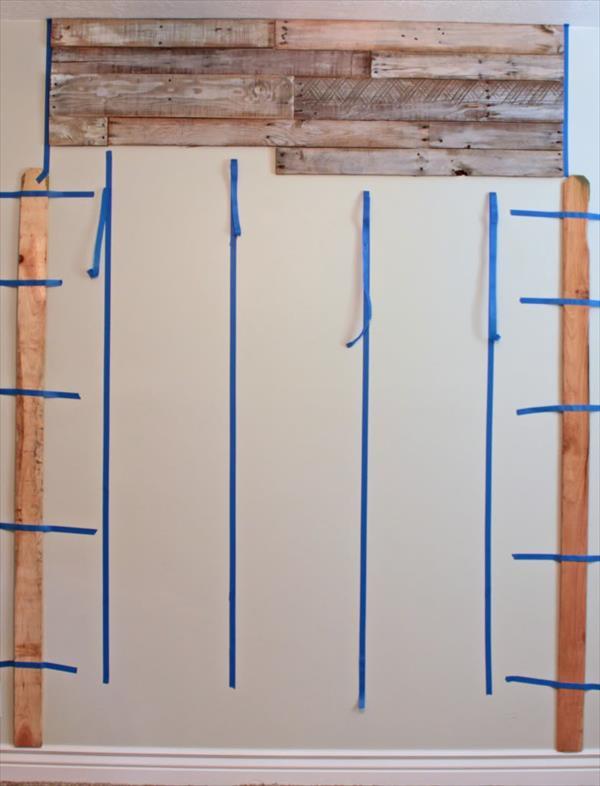 If you find the cavities try to fill them otherwise they can put you in serious danger. We have attached tapes to measured wall surface to see and match exact.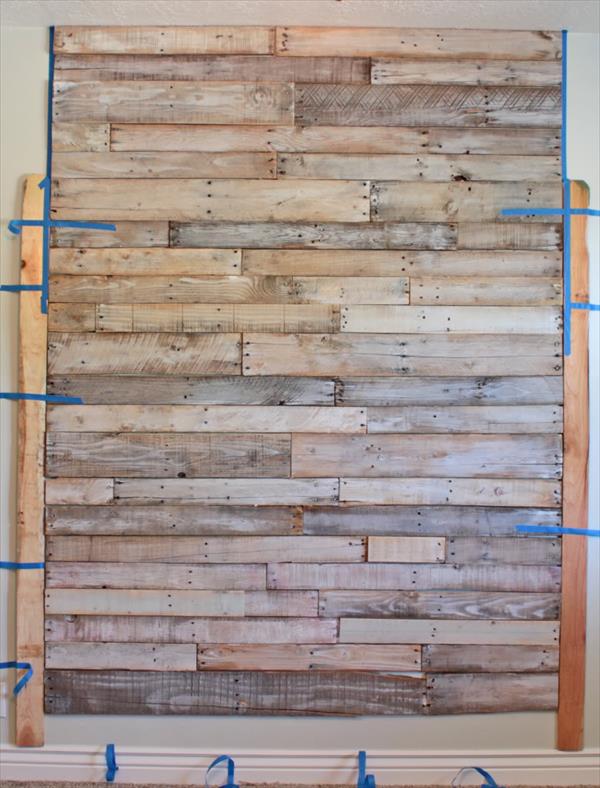 This idea will also give us perfection while arranging pallet planks to be straight in direction. Now just filling if pallet planks is left otherwise you are done. glue can be added for adhesive support.