Wine racks are ever needed at home and enhances the appearance your home bar. You may decor your personal mini bar in your bedroom, kitchen or even in living room using different styles of wine racks. Pallet wine racks endow with an inexpensive decor of your home bars. Reclaimed wood is used for their creation that reduces their expense and cost. Variety of styles and color is available for your selection. Mostly walnut and shades of brown are preferred for wine racks but you can choose a color of your own choice that matches your home color scheme. Diversity of size is also there as per your need. A normal size of wine rack with dimensions 36" x 12" x 5" is suitable for individual use for party purpose you may use a collection of such racks.
Pallet wine racks are easy to mount on walls and can be placed on bar counters also as per their design. Pallet wine racks are capable of holding wine bottles and glasses along with. Their material is safe and Eco friendly that improves their recommendation. Pallet wine racks are so simple in their structure that you can prepare them at home easily if you have some interest in DIY art. It reduces the expense greatly and also helps in using reclaimed wood available at home. While creating it at home don't forget to apply the clear varnish coat to your wine rack. It not only save it from weathering but also gives a glow and fine finish.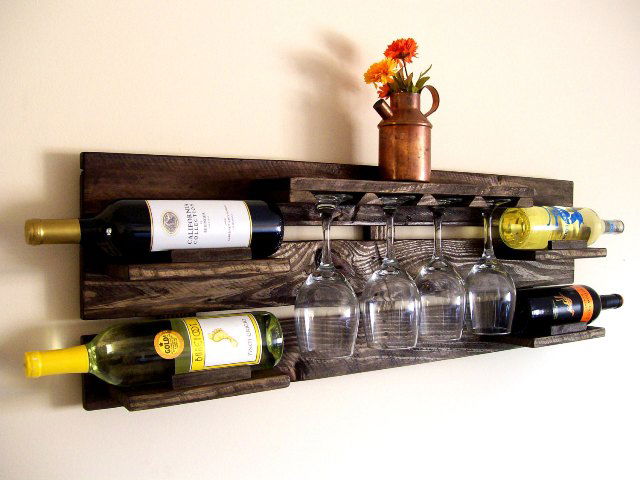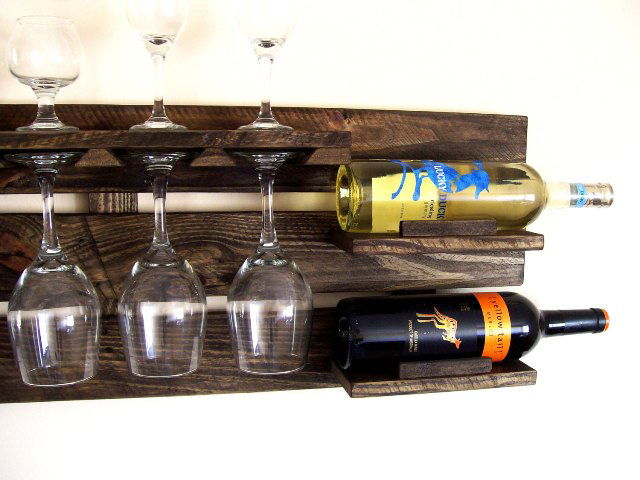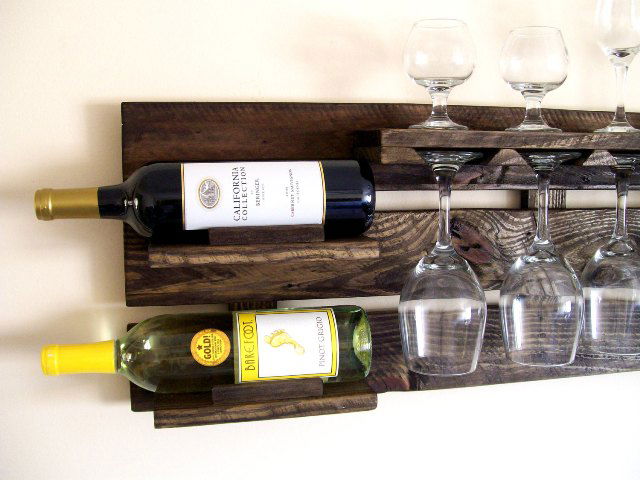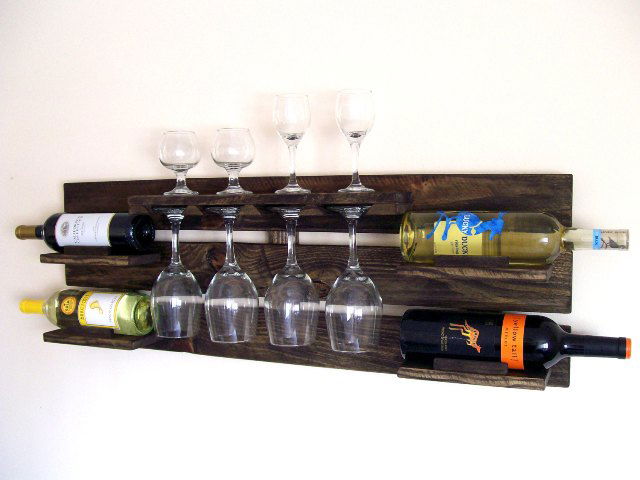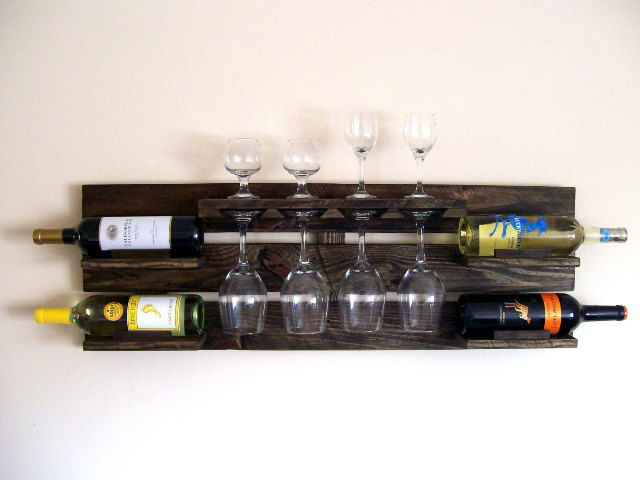 Idea sent by Sehrish Nida!