Bundles of designs and layouts of daily use furniture being made every day with new trend and fashion you can use your best on a budget and can start completing your home accessories regard to furniture. The main and major thing the mostly made from pallet ideas is the DIY pallet table which is customized to make further the pallet coffee table. Pallet computer table other similar types of table.
Now we have a chosen a simple but worthy project of routine use which is DIY pallet table and DIY coat rack very simple and quick to try at home. Sand the planks after pulling them from pallet boards. The removing planks may be broken and of different sizes but take care of one thing your chosen planks should be of same thickness. Cut them width wise according to desire length of pallet table floor and coat rack. Attach the legs to table after making the table board infrastructure as give and attach some cloth holder clips to the coat rack and it's done. The rack is given some pattern on it you can apply same black spot patterns on your pallet table for some appealing sensation and to brighten up the location at which it has to be placed.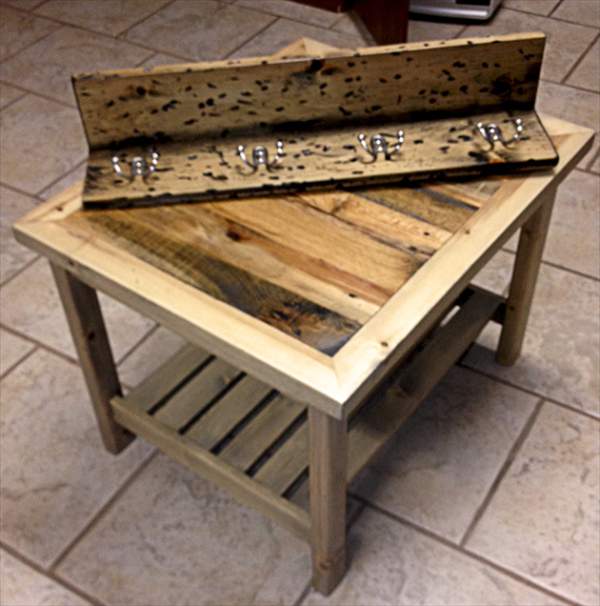 The whole pallet wood is grind from upper surface for more charm and glow of wood in our targeted model of table and rack.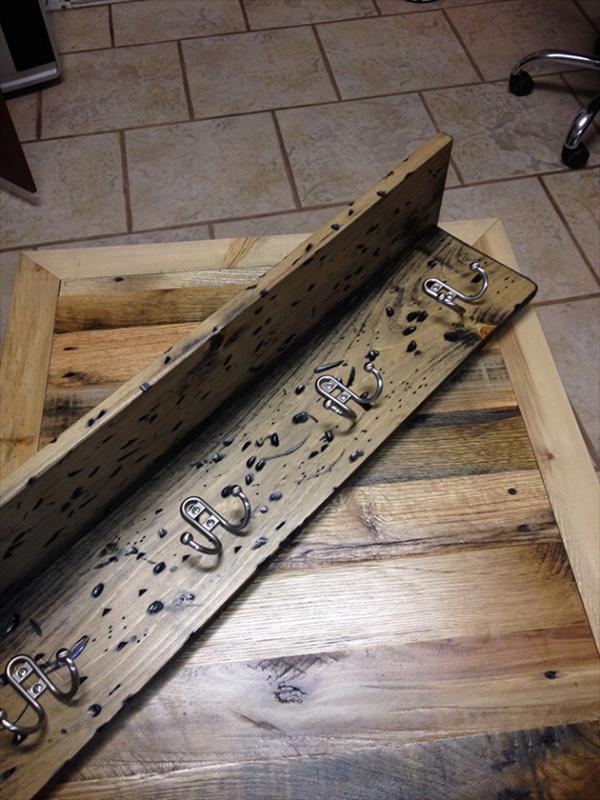 Add the hanger clips to the pallet coat rack for hanging clothes purposes. this can be done by adding screws or nails with hammer or screwdriver.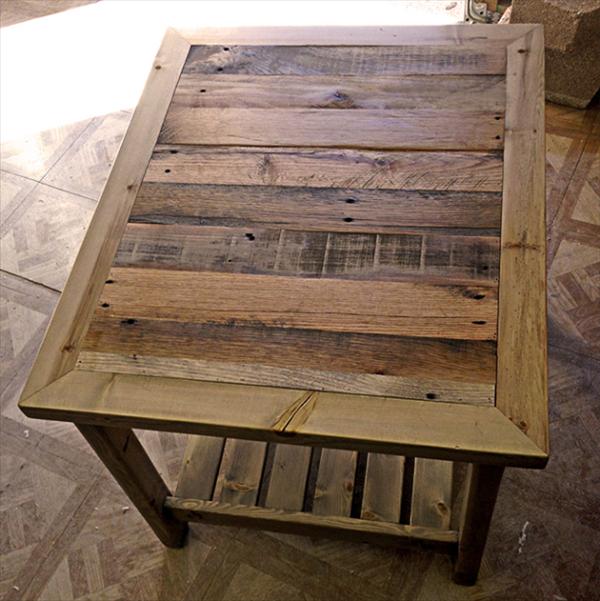 The pallet table gives marvelous effect with two different wood colors of out rim of table floor and inner pallet planks filling.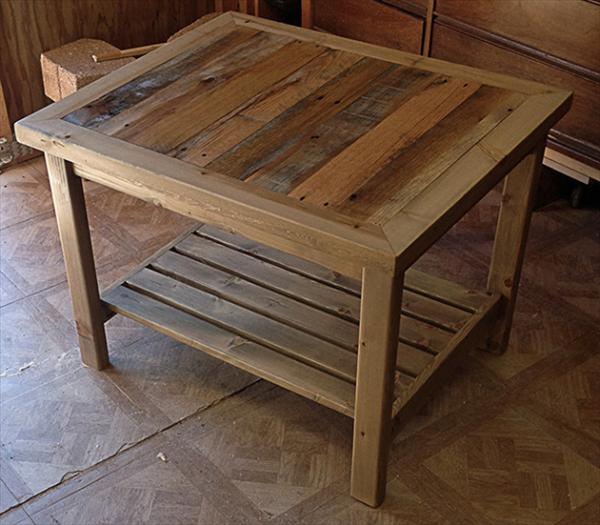 Now after complete finish and varnishing it's ready for desired purpose to use.