When we are in student life we like to sit and study on the table to be focused on the tasks and assignments which we have to do in order to perform well in our class. Well, that is the best idea to sit and study on the diy pallet table because that way you are able to concentrate more. Even if you sit on bed and study, you would start feeling sleepy eventually so I thought to make a pallet console table for my kid to sit and study on it. I decided to make the drawers in it for his convenience where he can keep his necessary stuff which he would need to study and two open spaces at the bottom for him to keep his laptop and books when he is done.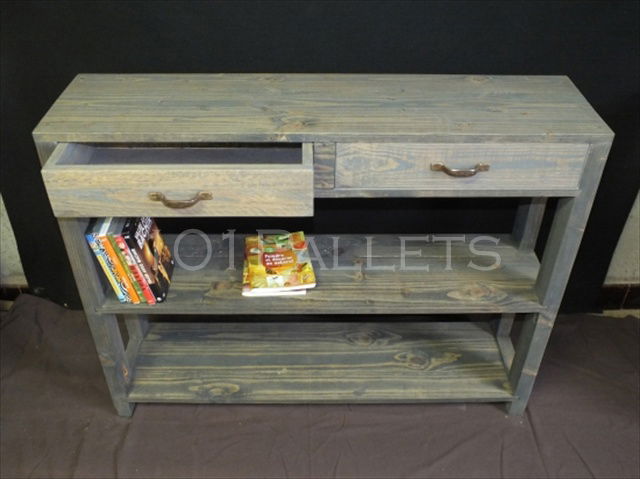 Pallet console table is very easy to make which is why I decided to make one by my own.
You simply have to get the pallet boards and attach them together accordingly.
The legs of the PALLET table can be of the pallet slabs which should be strong and pest free.
Take the proper measurements and make two drawers on the front with the pallet boards.
Attach the handles on them and leave the space under them open so that the books or any other things can be placed there.
Sandpaper the pallet table and paint it with the wood color because then it will look unique and new.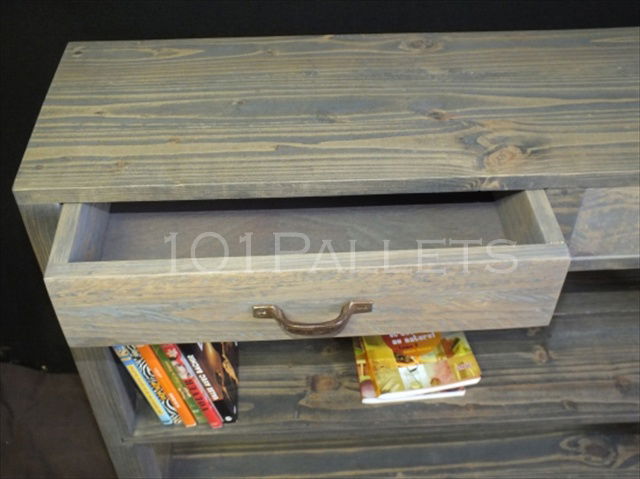 DIY pallet console tables are very convenient and easy to make. It does not take much of time to make a console table if you continuously work on it. It will require a little effort but when you will be done with it, you would surely love it. I am going to make more things out of pallets table because they are the easiest and does not cost you much either.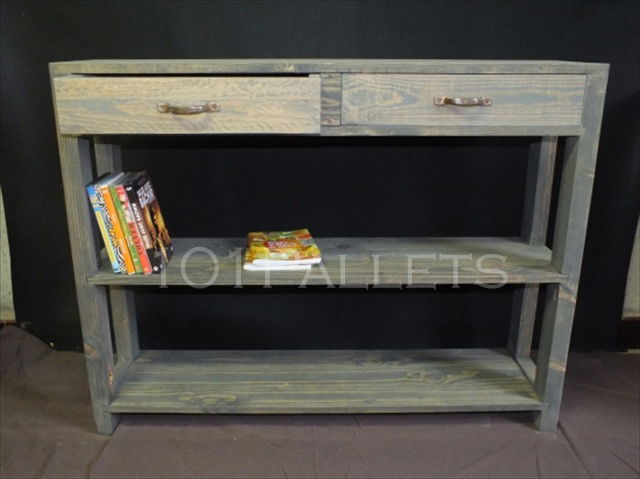 Ideas by Sehrish Nida