Get ready to renovate and remodel your coffee table with extremely easy and fast DIY pallet project of coffee table with casters. Go for pallet wood, pallet wood you can find easily around some construction area or at DIY store. Pick the pallets that you think suitable and are not being infected chemically if you find some chemical touch left it and choose another, otherwise stain and clean it completely.
Now start the beginning skeleton structure of DIY coffee table by cutting the planks of equal thickness in equal size, and stack all the cut down planks in strip arrangement for upper surface and frame for your coffee table. Left some space and attach another same size frame with bottom of above. Now you are provided with some storing space too along with likeable model of DIY coffee table. The casters are attached for ease of pulling and comfortable movement. Give white color and complete varnish to whole structure and enjoy the lovely furniture model.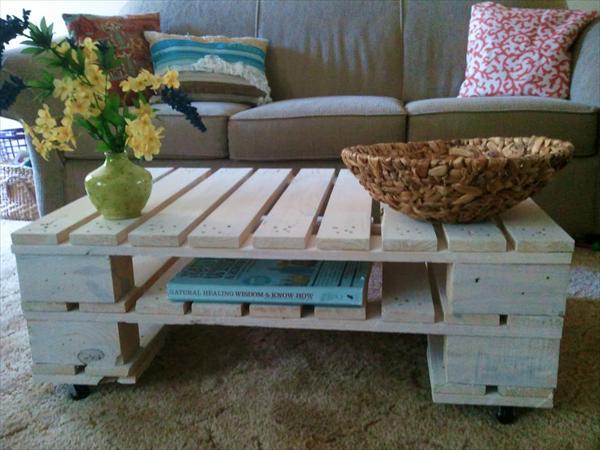 Arrange the pallet frames on one another to have storage option for your books and newspaper while taking coffee in your living room or outdoor space of your home.
The white washed to pallet coffee table model gives it more appealing and enchanting feel of fashion along with durability of model.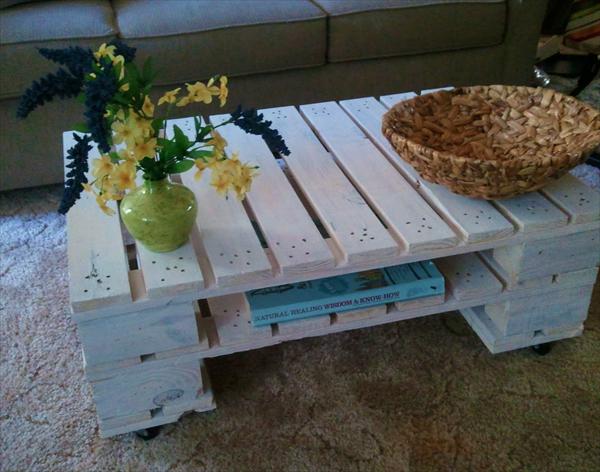 You can place your sensational decorative items to it for complete garnishing and home decor ideas. your can put the flower pots and other hand made crafts for this purpose.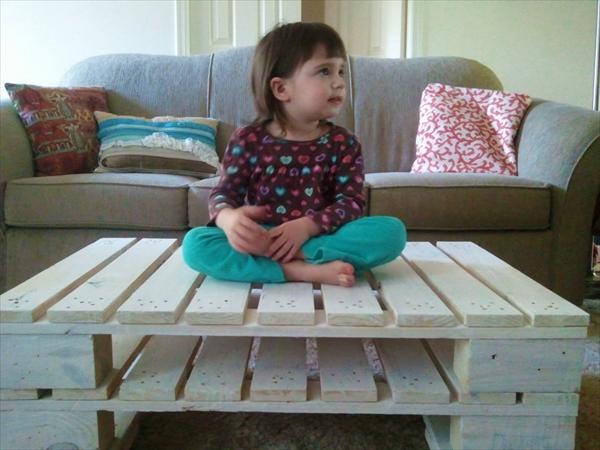 Now it's all done to increase worth of your room on a budget with pallet ideas about home furniture and home decor.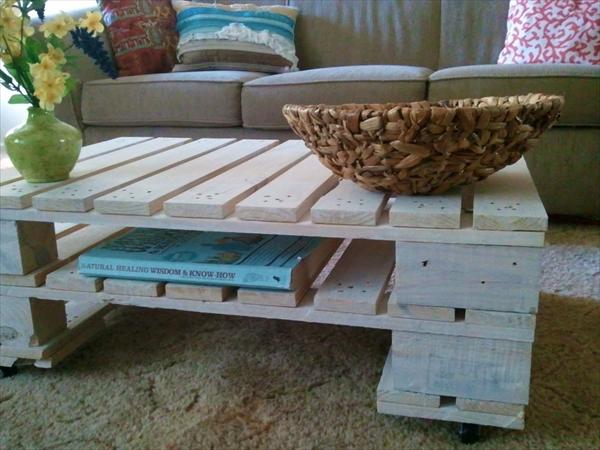 Have a great service for pallet coffee table with wheels.